EXPLORING: W.H. Gispen
Last week we visited the Stedelijk Museum of modern art around the corner from the store for the first time post-lockdown. The great selection of furniture, part of the permanent collection, was a reminder of the contribution of Dutch design to everyday life. We overheard a tourist call some chairs "nothing special" and "identical to the ones he had at home." He wasn't wrong. The thing is, even the most simple things around us were at some point designed by someone. It's maybe even those designs that are engrained so much in our notion of "normal" that deserve the most recognition, as they are without a doubt the most difficult to conceive. And sometimes it takes a visit to the museum, or a reading like this one, to remind us that we are surrounded by great design all the time.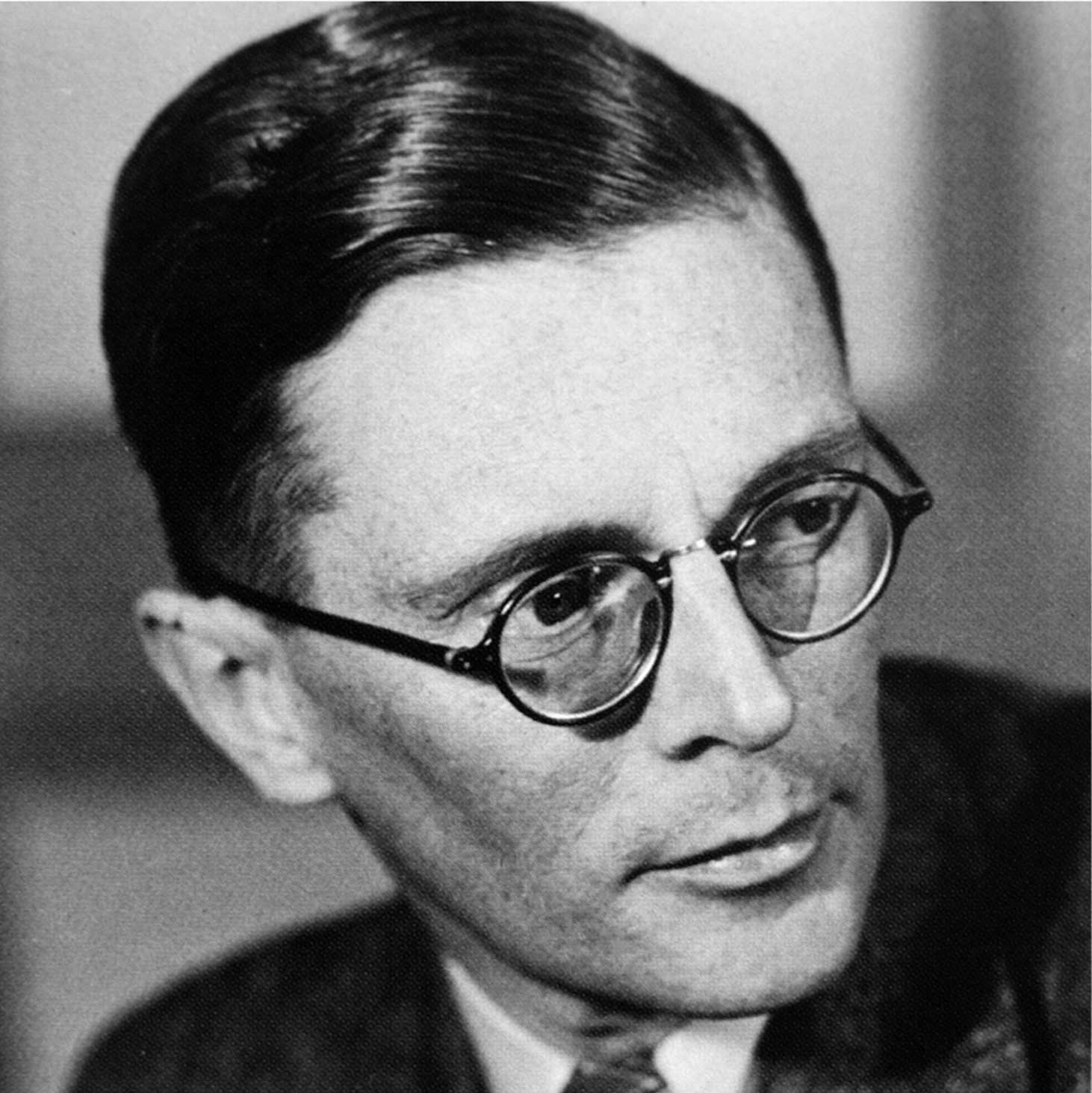 One of the biggest Dutch contributors to everyday design was Willem Hendrik Gispen, born in 1890 in Amsterdam; almost one hundred years before passing away in The Hague in 1981. W.H. Gispen, was an industrial designer mainly known for the Giso lamps and steel tube furniture signature of his functional approach to design. Gispen's exceptional intuition for modern taste proved to be the perfect match for a vision that prioritized strong and durable design, as a man way beyond his time.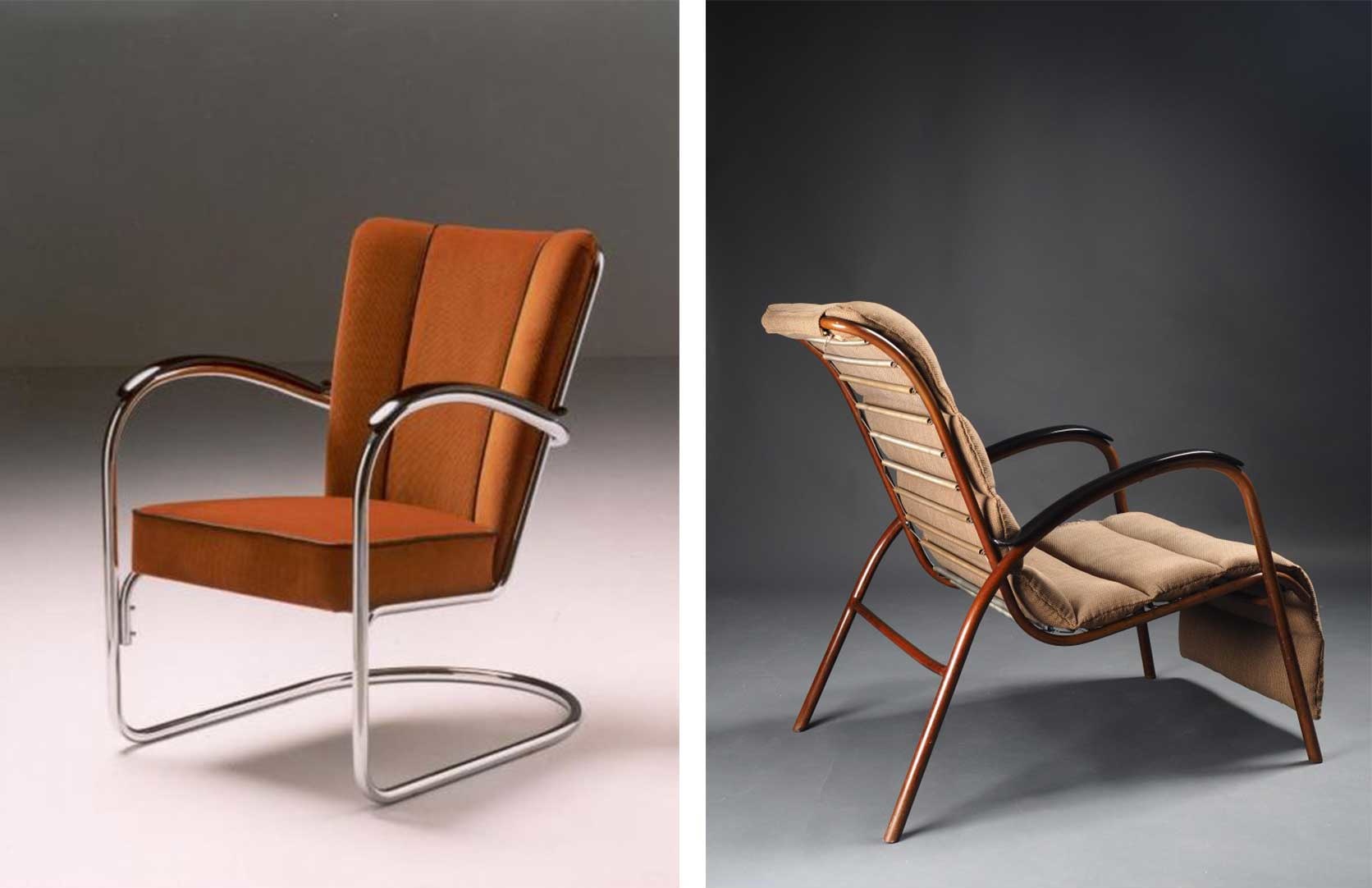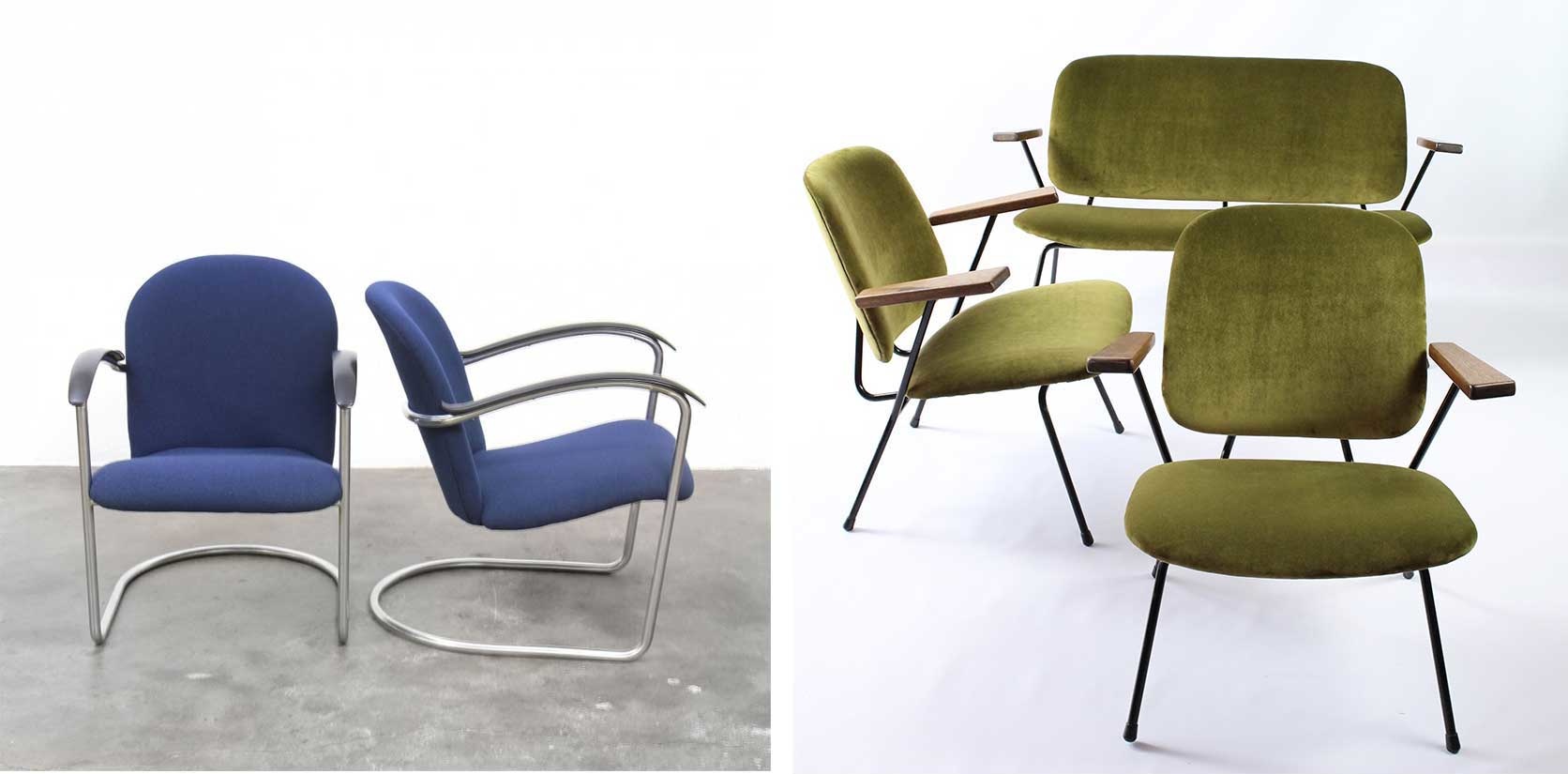 Educated to become a primary school teacher, Gispen began his career teaching French abroad before enrolling in the Academy of Visual Arts and Technical Science in Rotterdam to study engineering and design. Before he could finish, his studies were cut short by the outbreak of the first world war. Once things settled down, he continued his practice by volunteering for his former teachers and later on working for a decorative wrought iron factory. In 1916 he bought the factory located in Rotterdam and renamed it W.H. Gispen & Co Art Forge before changing it once more to Gispen's fabriek voor metaalbewerking. The factory, translating to "Gispen's factory for metalwork," still exists to this day as Gispen International BV and continues to deliver quality designer furniture; including many pieces designed by Gispen himself.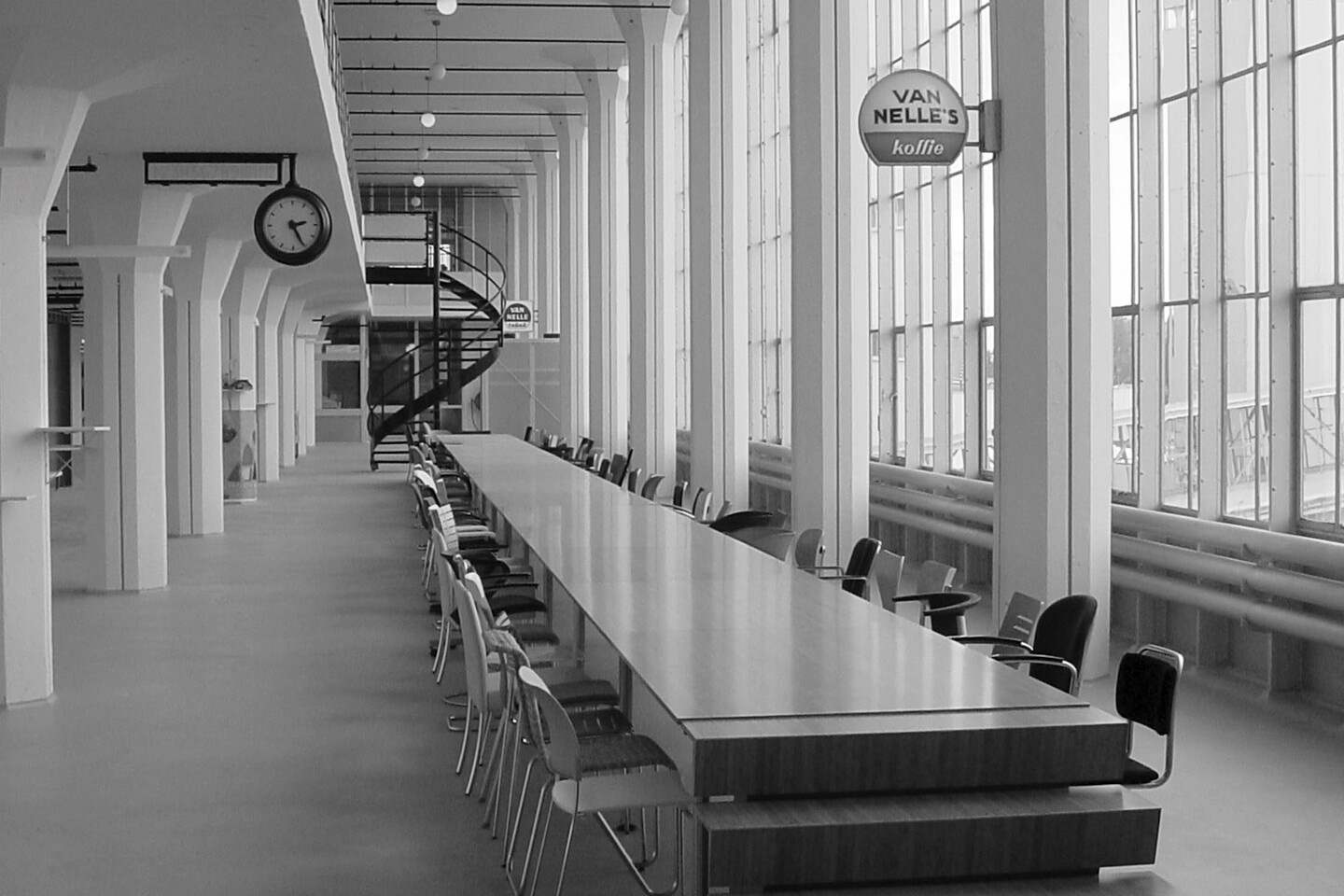 Amongst popular designs were a table of 30 meters for the Ontwerp Fabriek (the longest one in the country), the sleek Gispen Chairs with steel frames and the Giso Lamps. The last of which was the one to skyrocket his name internationally. Remember when we said design can be so good we fail to recognize it? That's the case with the Giso lamps designed by Gispen and his first wife Anna Gisolf in 1926. The basic elements of the Giso lamp are a pendant light with an oval glass shape, a frosted glass top to create a soft light and a disk to direct it. The minimalistic design has been produced in countless variations that all share the principle of creating the best lighting for its intended environment; a result of Gispen's study of light. The Giso lamp was so successful it became a direct competitor for Phillips and is pretty much still everywhere you look. As an exercise, you should count how many you see tomorrow.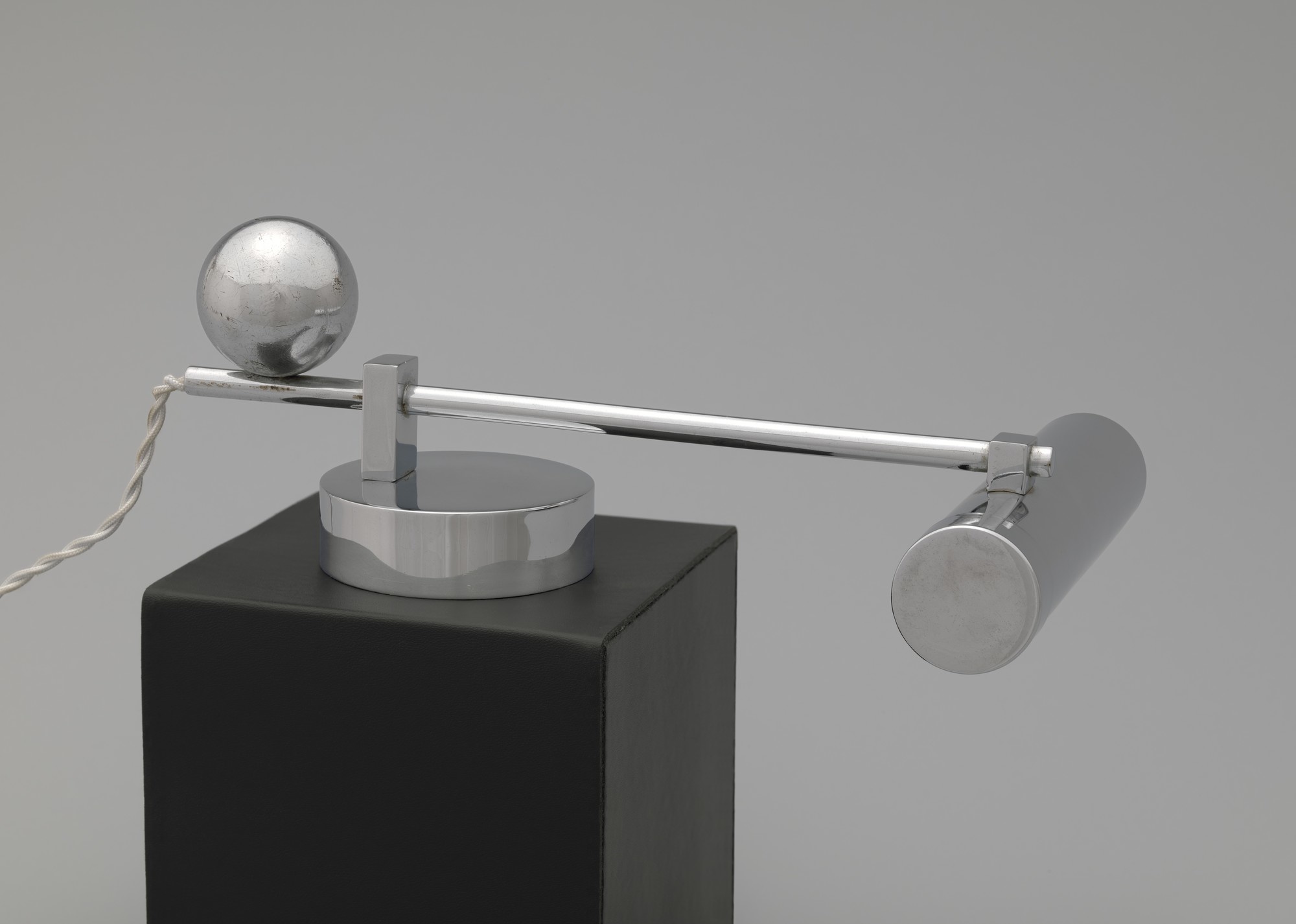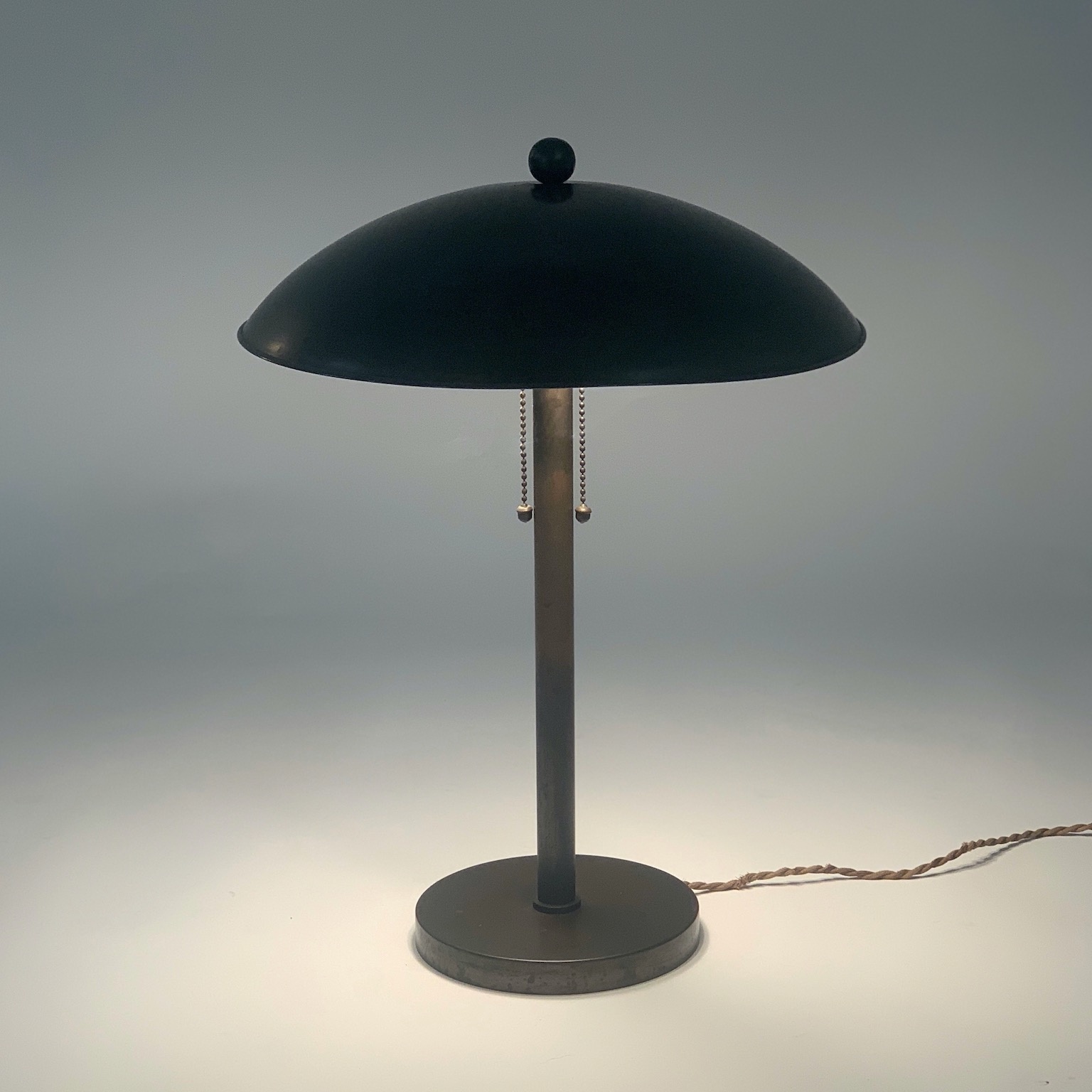 Gispen grew up in a special moment in time and got to witness big changes at the intersection of different movements that inspired his early work, including the Amsterdamse School, Art Nouveau and the popular De Stijl movement that helped him lean towards into mechanical rather than traditional production. In the 20's he was also a co-founder of de Opbouw, a group of Dutch architects that laid the foundation for Dutch Functionalism. Beyond being an explorer within his field, he was also a great architect, artist, and amazing writer that contributed to different publications throughout his lifetime. He designed his own advertisements and always carried around a sketchbook.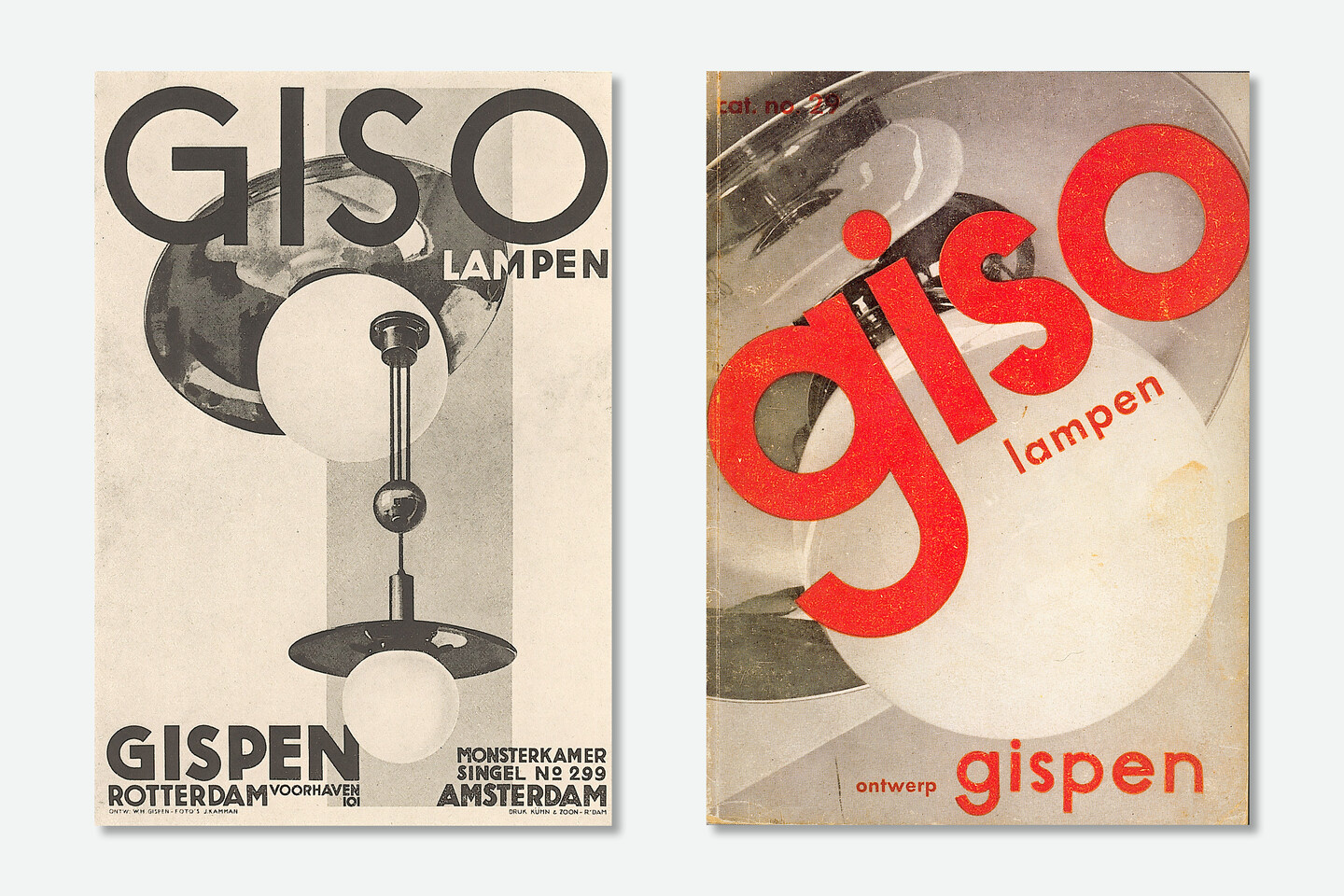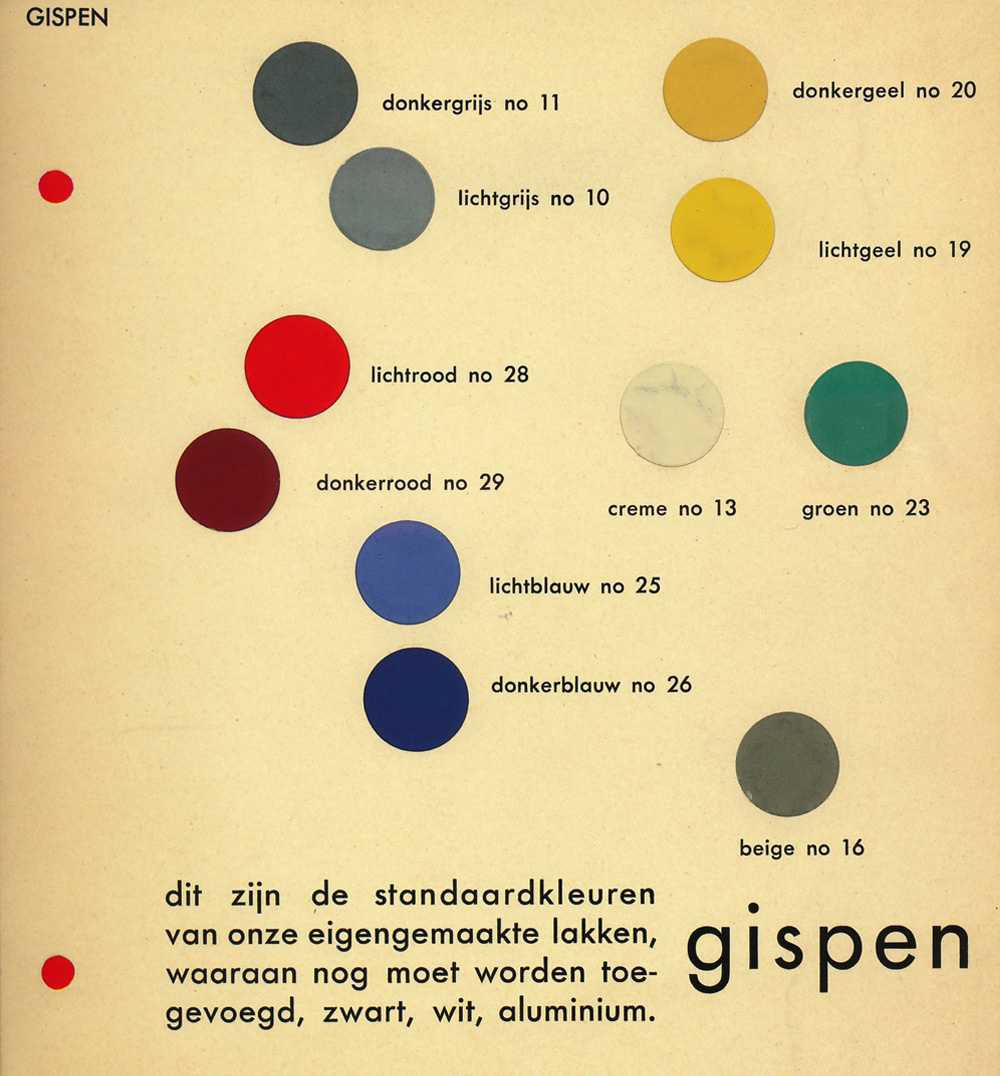 The story goes that when the Second World War hit, the production of metalwork for purposes different than war became illegal and Gispen's factory turned to the production of aircraft parts. Around the time, Gispen was caught protesting against the Germans and landed himself in jail. After the experience, he decided to focus on painting. Gispen had always been an artist first, one that was particularly good at combining his talents with economics. His vision earned him both a medal for ornamental ironwork at the international exhibition of Decorative and Industrial Arts in Paris and his first exhibition at the Stedelijk Museum the same year of his passing. 
(Images top to bottom: Andre Koch, Gispen designs, Gispen for Kembo by VNTG.com, Van Den Bruinhorst, Brochure by Gispen)