UNBOXING: Introducing Mizuno with the Mizuno Sportstyle x Wave Prophecy Sorayama
Sports brand Mizuno teams up with legendary Japanese artist, Hajime Sorayama, to celebrate the 10th generation of the WAVE PROPHECY with INFINITY WAVE. Theres more to the collaboration than a trade-mark "sexy futuristic" makeover. The idea of a shoe that floats in the air, would't have been possible without the artist's mastery of light, reflection, and transparency. The goal was to create a "sneaker for special occasions only," and we couldn't have described it any better.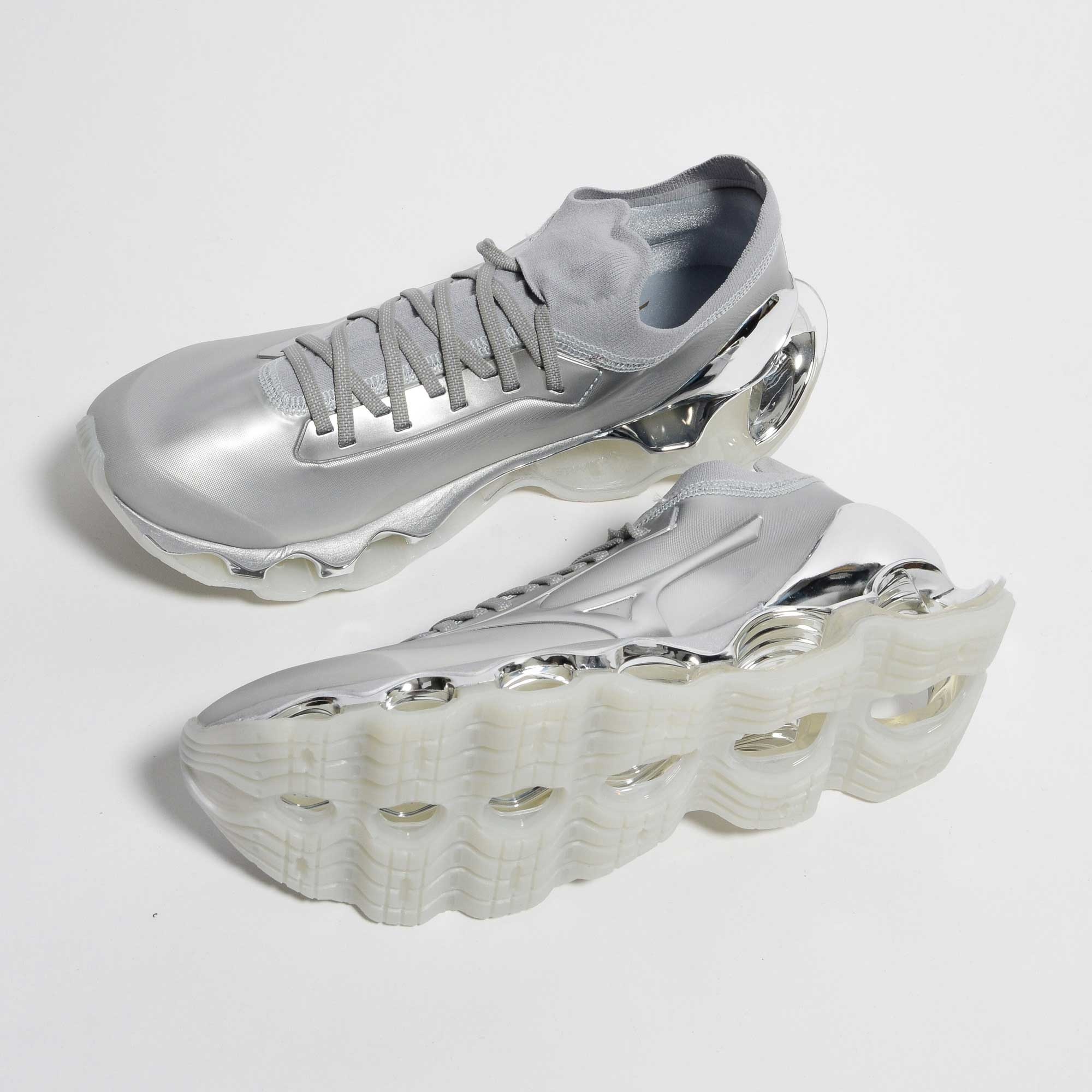 Let's line up the benefits, although we doubt more convincing is necessary. Mizuno's WAVE PROPHECY is a line of top-end running silhouettes, with unique structural technology and large air pockets forming the outsole. Always evolving, its technology improves from model to model iwhen it comes to comfort, flexibility, shock-absorption, and durability. Meaning the WAVE PROPHECY SORAYAMA will push you to go further than ever before. The model comes with a permeable resin upper, metallic silver parts, and both logos across spread across the design. (Scroll to read more on Mizuno and Sorayama. If you don't feel like reading, still check out the works we've selected of the artist's to show you. Trust us, it'll be worth it.)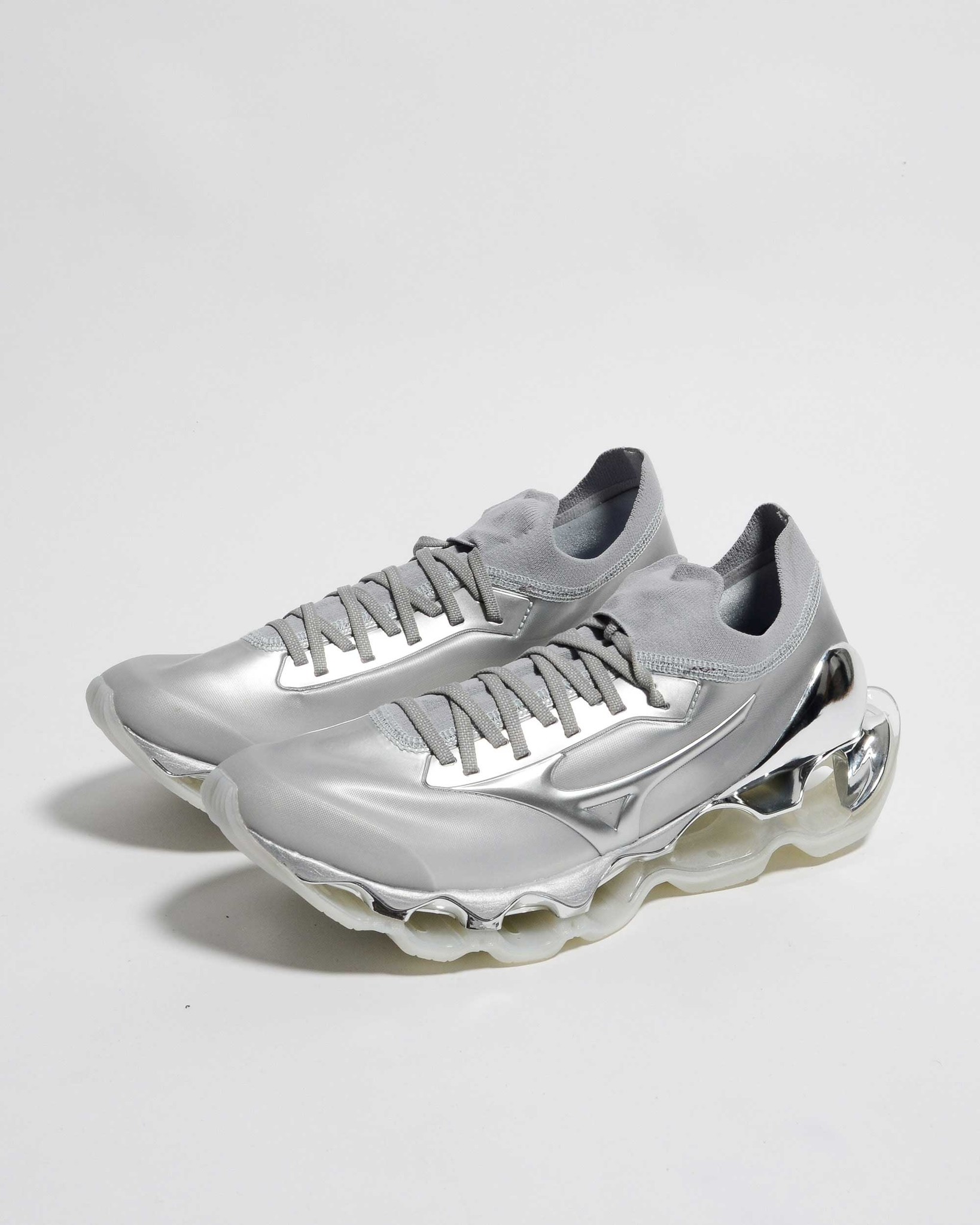 The name "Mizuno" has come a long way since 1906, when it first appeared as "Mizuno Brothers Ltd." on the facade of a shop that sold Western goods in Osaka, Japan. As massive fans of the sport, the Mizuno brothers made sure to include baseballs in the assortment. Making them the very first of many sports goods sold under the name. Only a year after opening, they transitioned into order-made athletic-wear. Baseballs were not only the first product sold, but also made under the name. With full focus on production, they entered the world of manufacturing through baseballs and gloves, followed by sports-apparel. Since the beginning, the Mizuno Brothers' aim has been the pursuit of "excellent products." Products that over the years included, golf clubs, gliders,  during World War II also military supplies. Supporting athletes through outstanding product alone wasn't enough. Mizuno has made it a priority to support some of the best athletes with sponsorships over the years.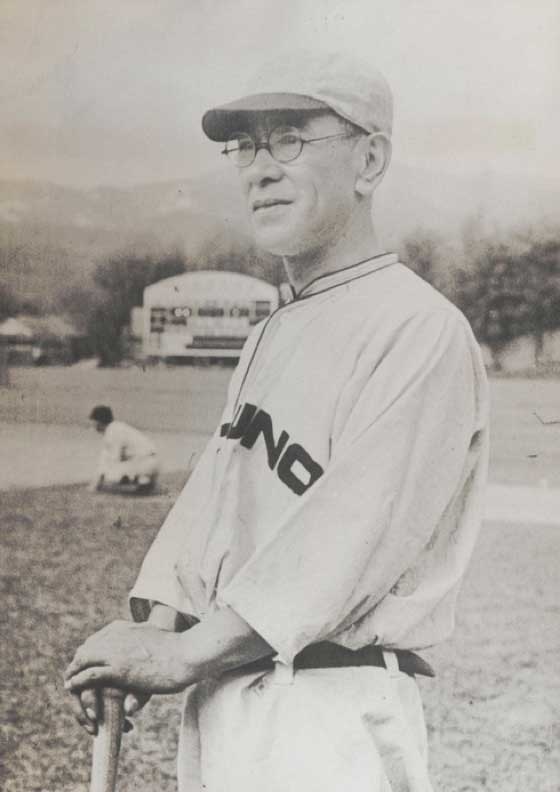 (Richahi Mizuno)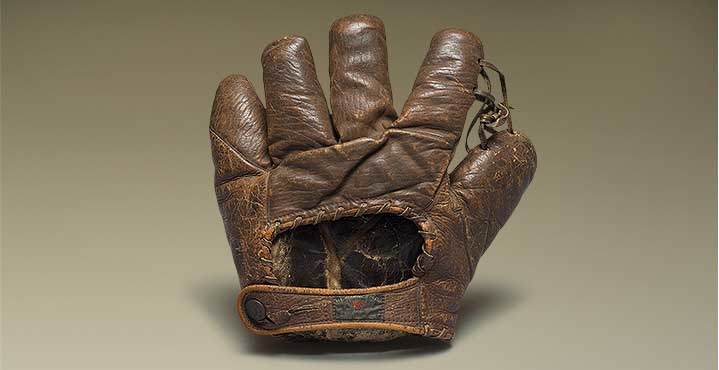 (Mizuno glove)
Another name making Japan proud, and us a little more envious of the Japanese, is Hajime Sorayama. Whether you call it "Sex tech" or " the sexy robot genre" the artist, now in his 70's, has left the world with an impressive legacy of illustrations within his particular art style. Mizuno was not the first brand to want a piece of it. Yes, there was the memorable collaboration with Dior a couple of Summers ago, but who remembers his work for Mugler in the 90s?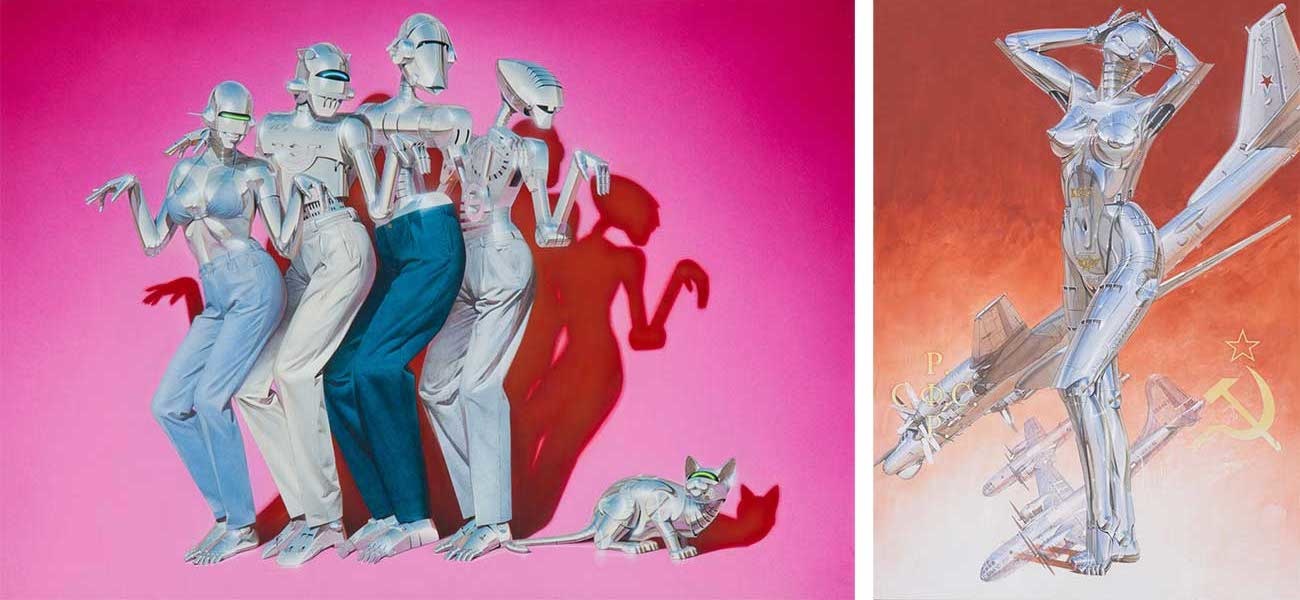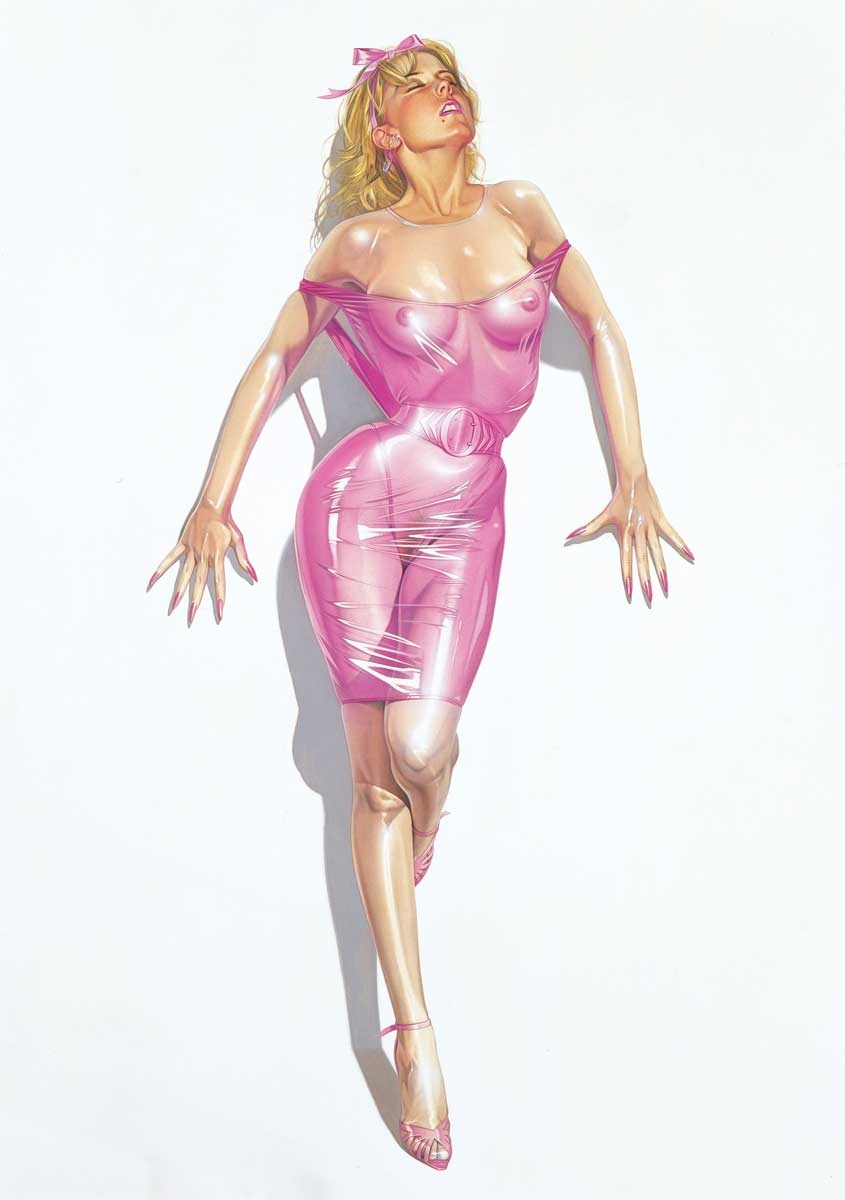 (Sorayama Pin-Up)
Sorayama began drawing pin-up girls in high-school. Later on studying art and working as a graphic designer at an advertising agency in Tokyo. At the age of 22, he started his career as an illustrator. His first robot was a commission, a character meant to be a rip-off of Star Wars' C-3PO. So, a love for pin-up girls and an affinity for drawing robots formed  his signature "fembot." The message behind the "fembot," is a little more complicated than that. Is it a reflection on unattainable desire? A look into the future of beauty standards? What do you think?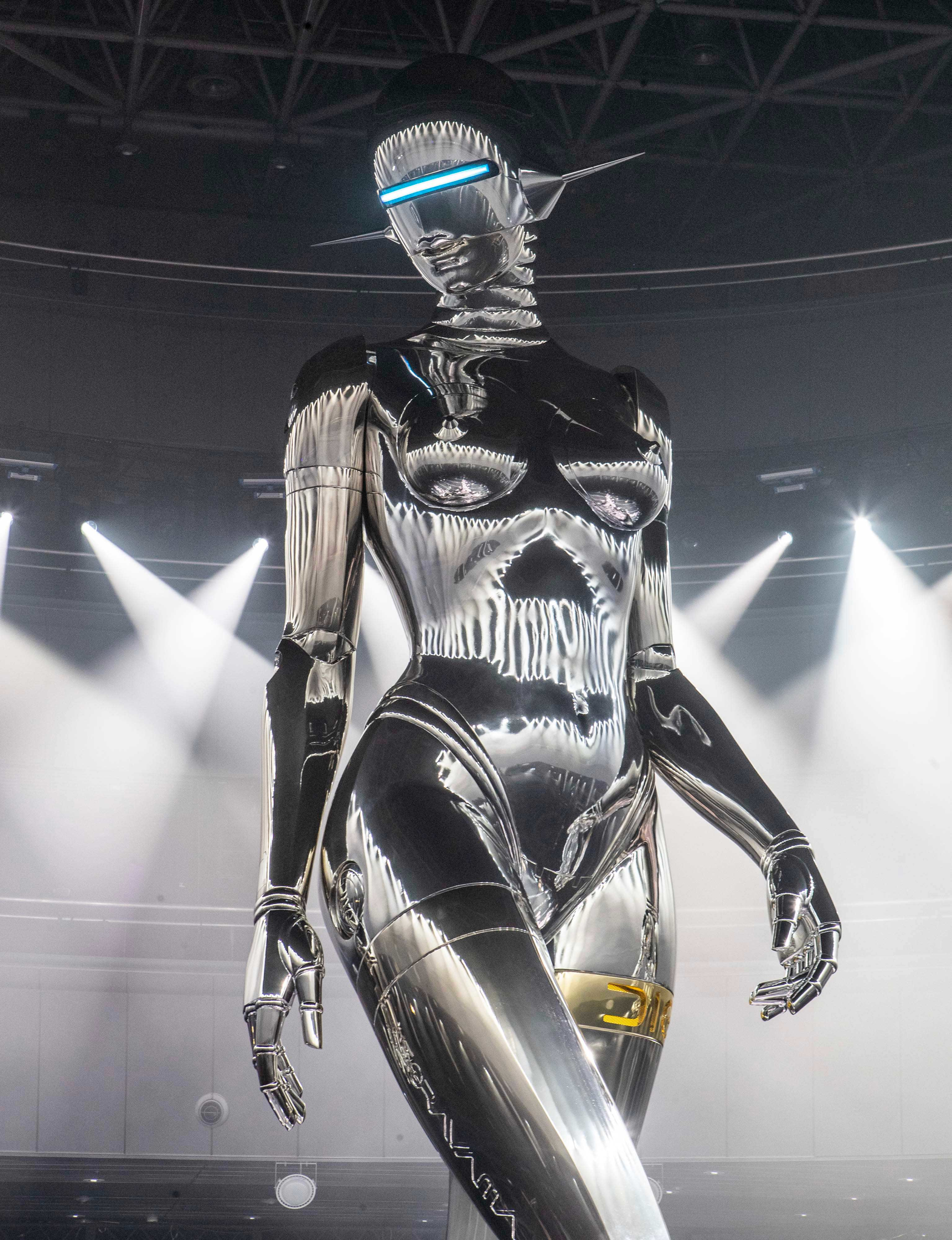 (Sorayama x Dior)
(Sorayama x Mugler)