Sebago: "Crafted with Care, Crafted to last"
Sebago was founded in 1946 by a local shoe-store owner from New England who recruited two of his friends to open a factory to keep up with the increasing demand for quality hand-sewn footwear. Specialized in deck, dress and Sebago boat shoes, they embarked on a journey to establish a legacy based on American craftsmanship that is still alive to this day.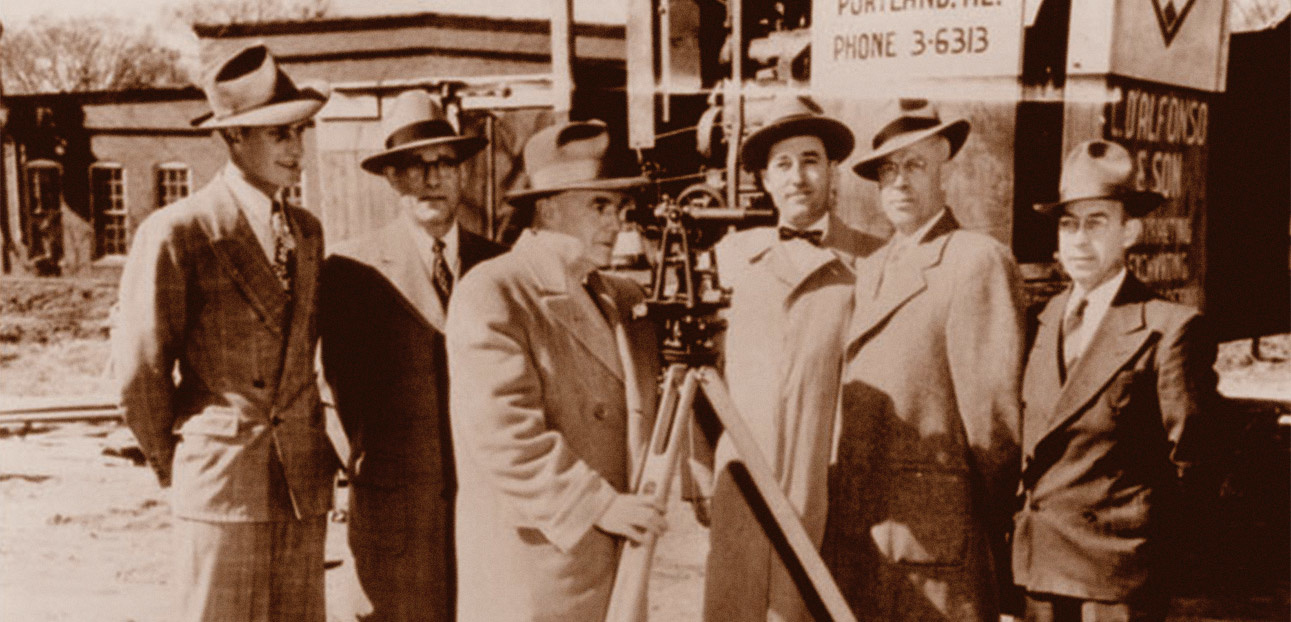 The very first Sebago shoes were the Beefroll Penny Loafers inspired by the Indian moccasin. Featuring the trademark patent welt construction, the model became an instant success and skyrocketed the company in no time. Following the rapid success, they were able to expand the range into an array of models and create Sebago shoes for women and kids never trading off their standards. Soon enough Sebago shoes could be found in retailers across America followed by Europe, where the "Spinnaker" became the it-shoe for South of France vacationers. Just like that, they became synonymous with timeless, contemporary and durable essentials.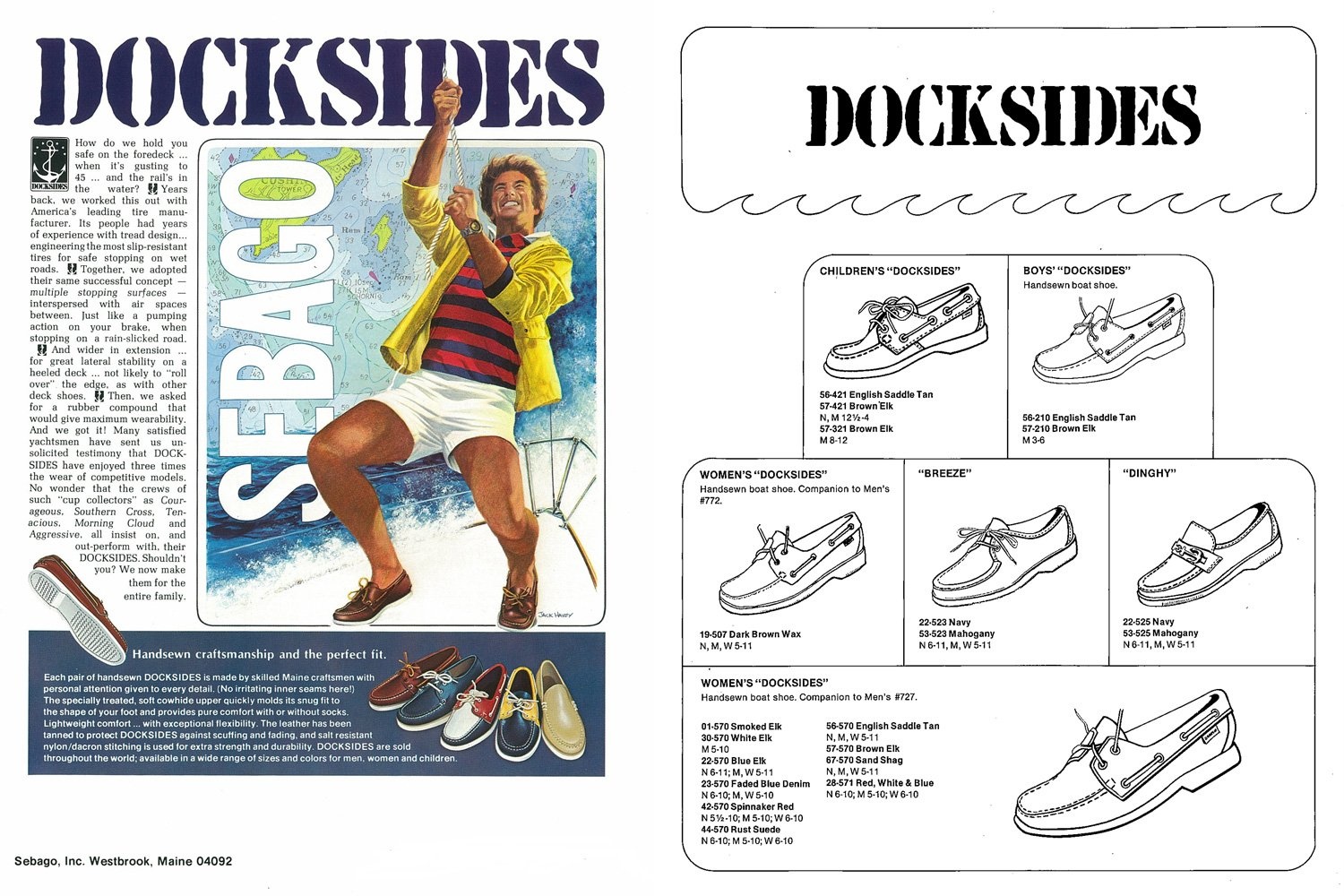 Sailing had always been a part of the brand's DNA, it even takes its name from the lake in Maine where part of the team consisting of avid sailors would spend a lot of their time. Naturally, Sebago boat shoes were well on their way. The goal was to create a practical alternative to the traditional canvas boat shoe with hand-sewn moccasin constructions, slip-resistant rubber soles and brass eyelets. Sebago boat shoes, also known as the Sebago Deck shoes, are the most popular model to this day.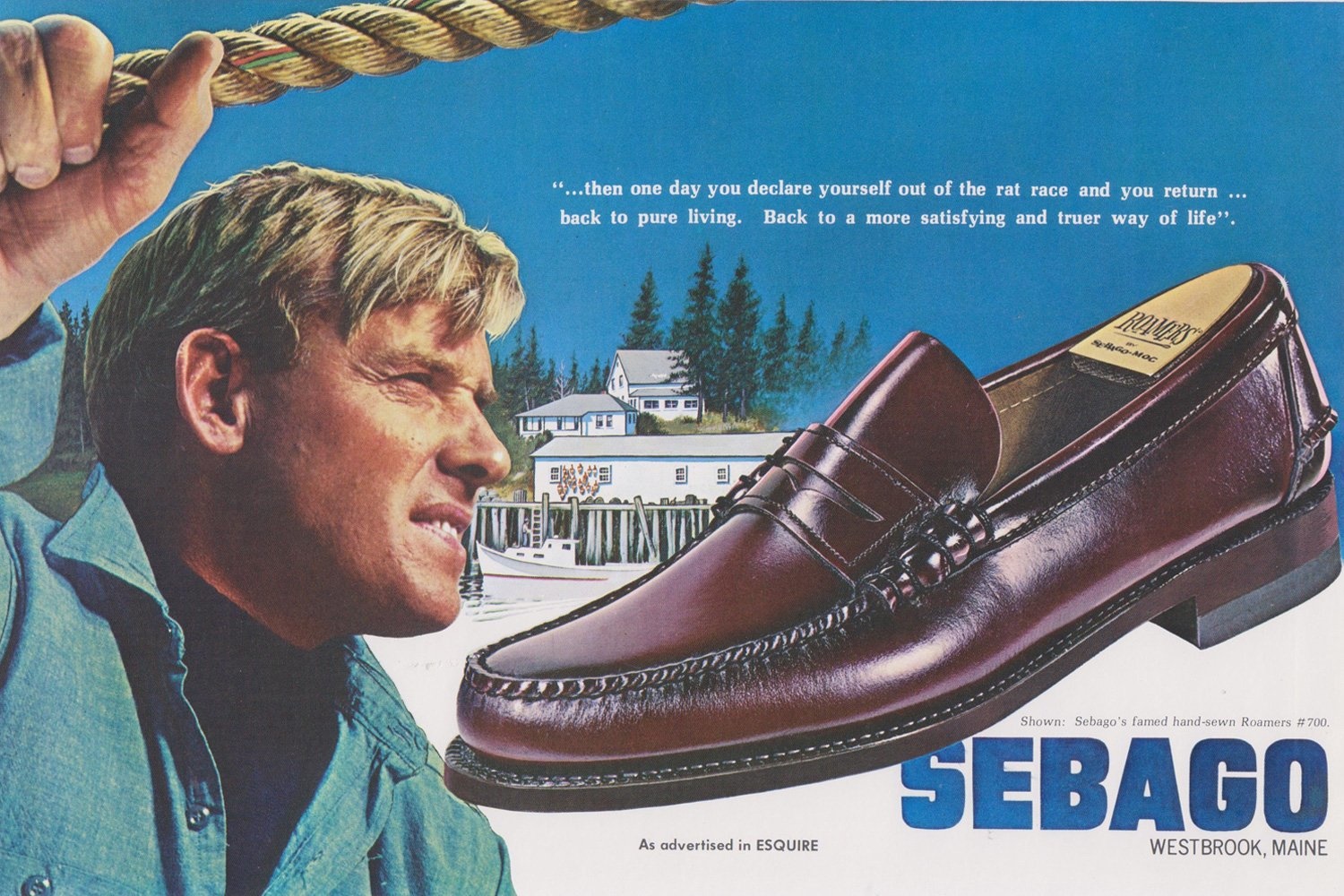 Ever since the first Sebago shoes were made in 1946 the team has been stubborn on making sure that every model is hand-made following the original standards, many of the factory worker's kids even followed their parents' footsteps to keep the legacy intact. However, over the years production moved from New England to the Dominican Republic, Mexico, and El Salvador. Meant to last a lifetime, they have proven to be particularly good at transitioning Sebago shoes into new generations. Updating popular styles, like the Sebago deck shoes, using endless combinations of colors and materials or collaborating with contemporary tastemakers, seems to be doing the trick.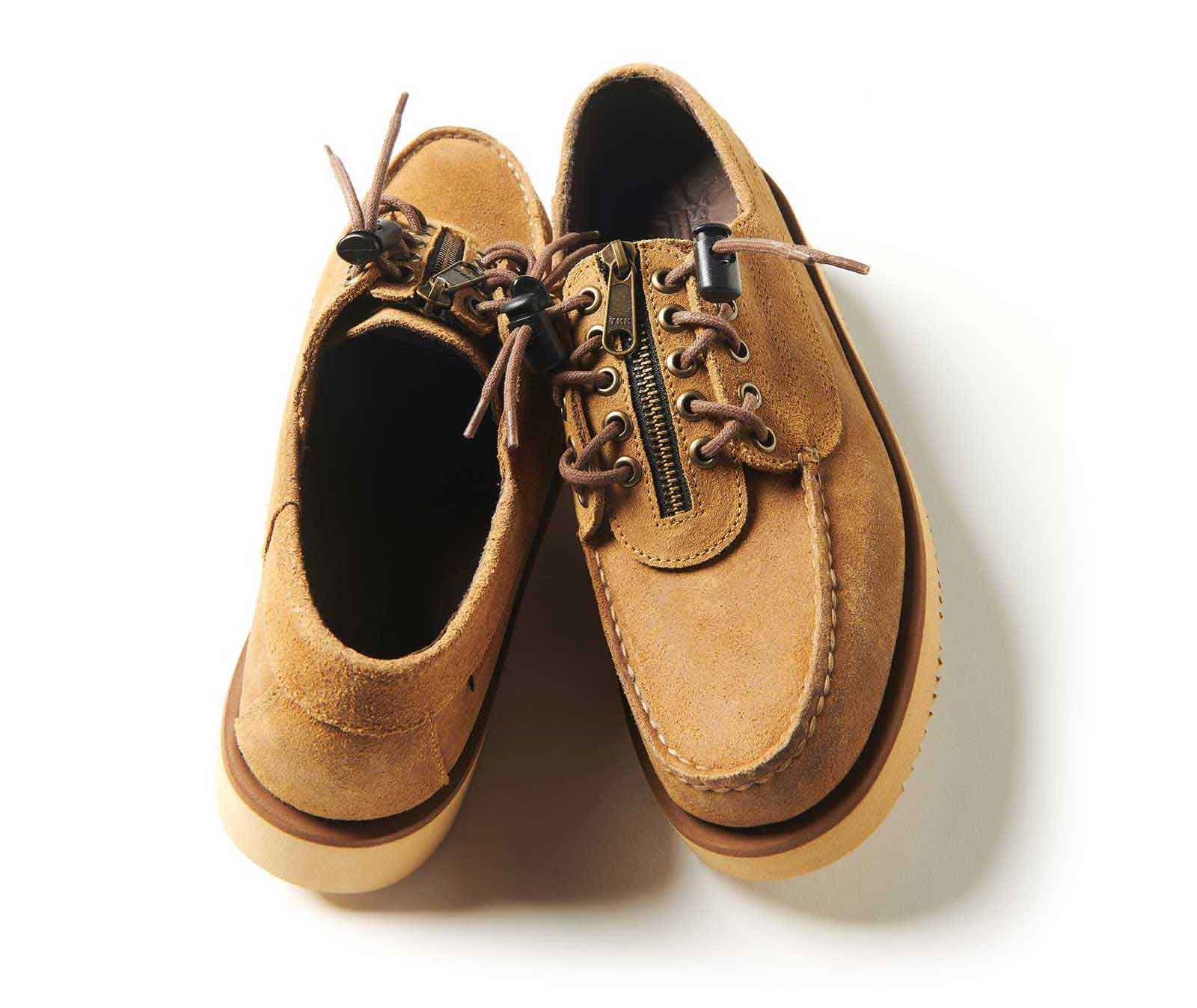 Recently, the iconic footwear brand teamed up with Engineered Garments to put together a capsule collection of Sebago boat shoes with a contemporary update. The collaboration between the two brands seemed only fitting as Engineered Garments leads with the goal of keeping American craftsmanship alive while celebrating it. Beyond simply changing its color and material, they aimed to create something the brand would "never come up with by themselves." The result is a modern, nostalgic and ready-for-summer lineup of Sebago deck shoes!
Click here to shop The Engineered Garments x Sebago Deck shoes are now available at OALLERY both online and in-store
(Images by Sebago and OALLERY)