STAFF PICKS: Juice
This member of OALLERY preferred to keep his introduction strictly business, but we promise the  life and stories behind our creative consultant and producer are anything but insignificant and boring. With a big personality, truly walking to his own beat, he brings a lot of color to our store (both literally and metaphorically). You know those people who are just born with a good sense of style? Yup, that's Juice.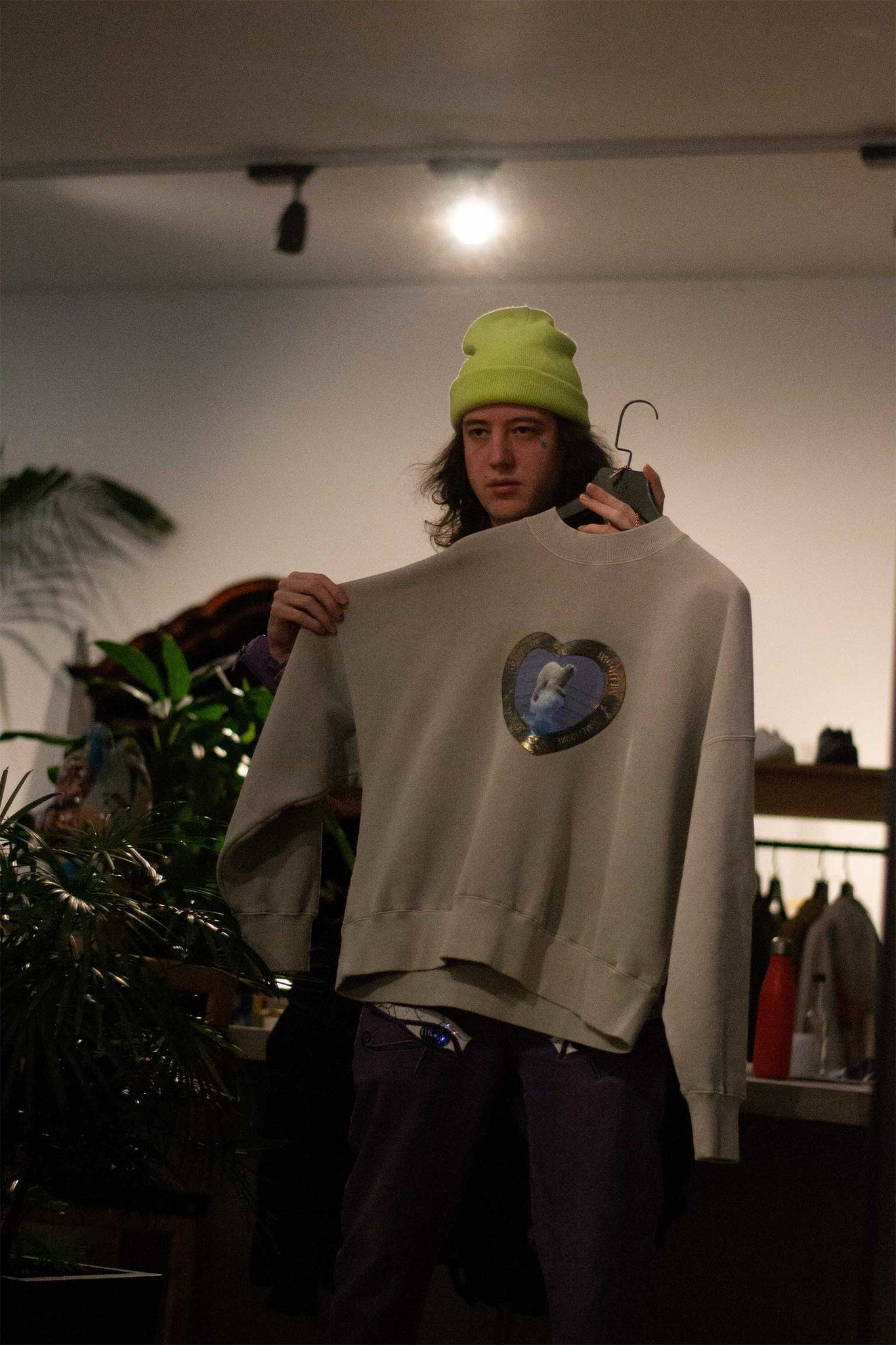 WE11DONE, Thermo Sensitive Polar Bear Sweatshirt
The brand offers very high-quality products, especially for it being streetwear. I love to include playful elements in my style and this particular sweater has it all, it changes color, has a super adorable polar bear graphic and the embossed logo on the back is eccentric.
Click here to view
Braindead, Stripe Mock Sweater
I love knitwear in general and am happy to see our buyer making sure there is plenty of it in our seasonal collections. This sweater got a lot of purple in it which happens to be my favorite color.
Click here to view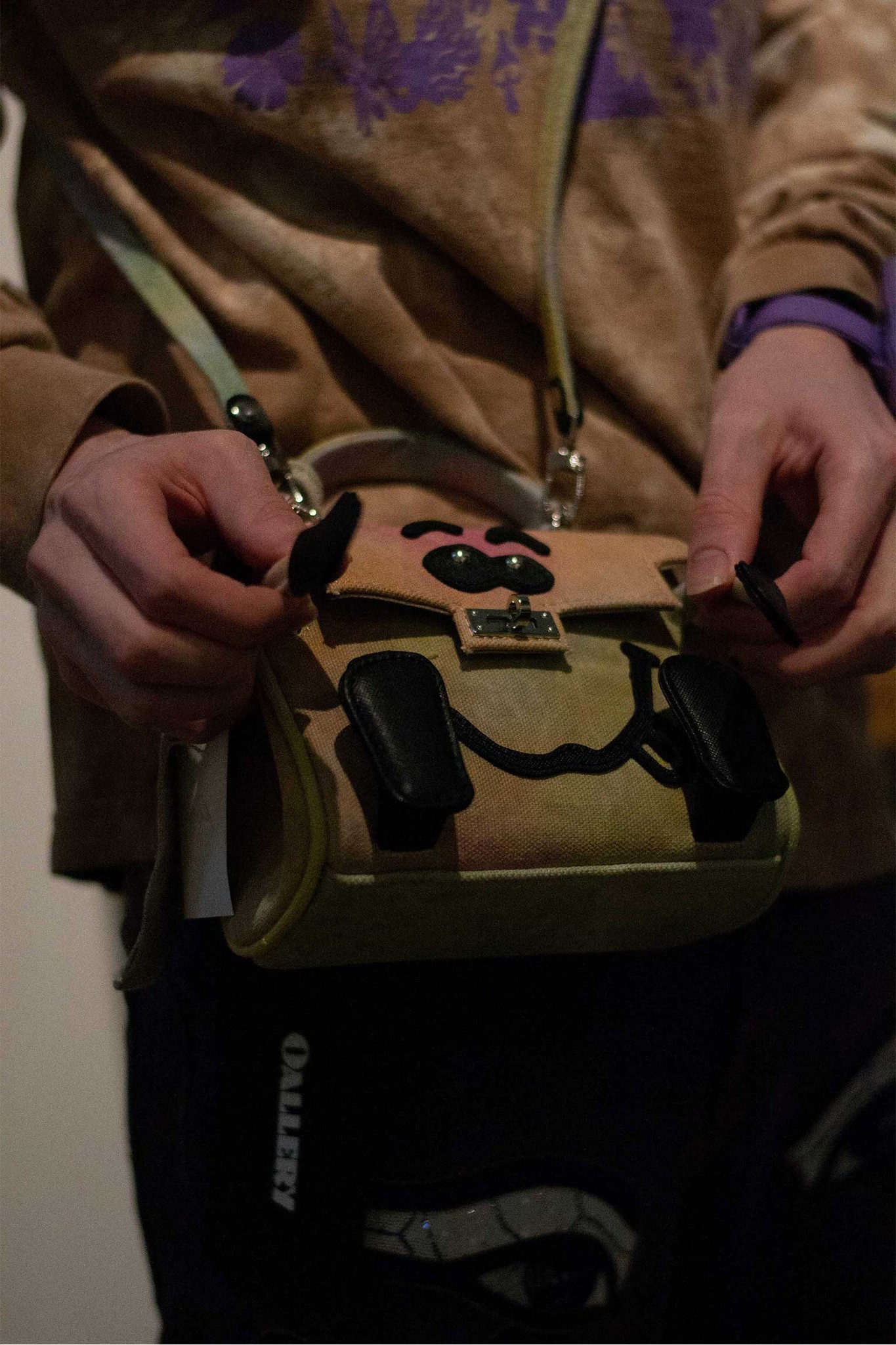 READYMADE, Tie Dye Monster Bag
I love to see designers pay homage to the reference and Ready Made really did that with this bag. They took the Hermes Birkin bag and added a whole bunch of playful elements to it, which I love. Would wear this every day.
Only available in store and through our current fast track service (contact us for more info).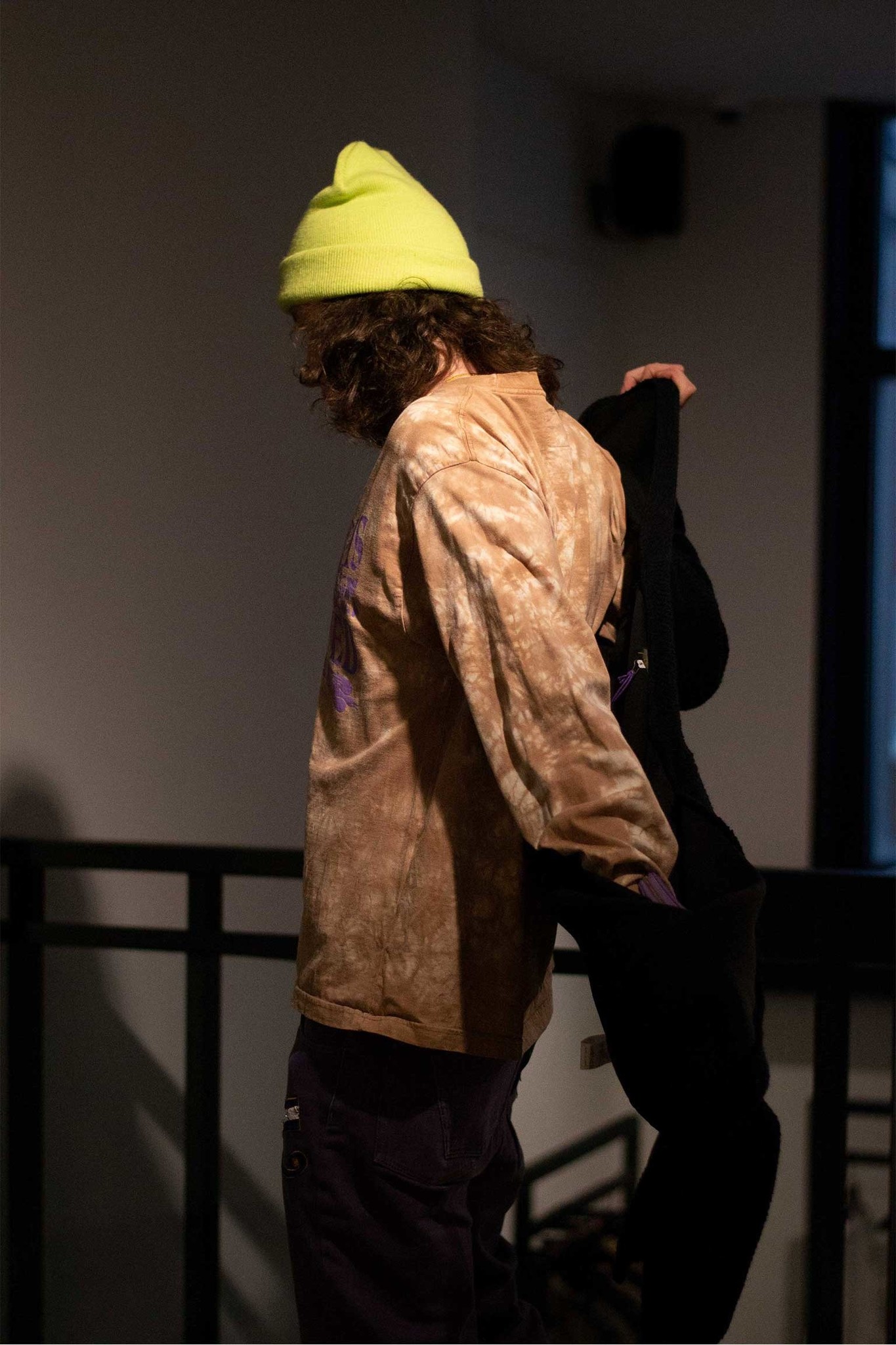 Needles, V Neck Cardigan
As I said I love knitwear and this piece is just so comfortable, it's easy to match and has that Japanese detailing we all know needles for. The purple butterfly on it tops it off for me.
Click here to view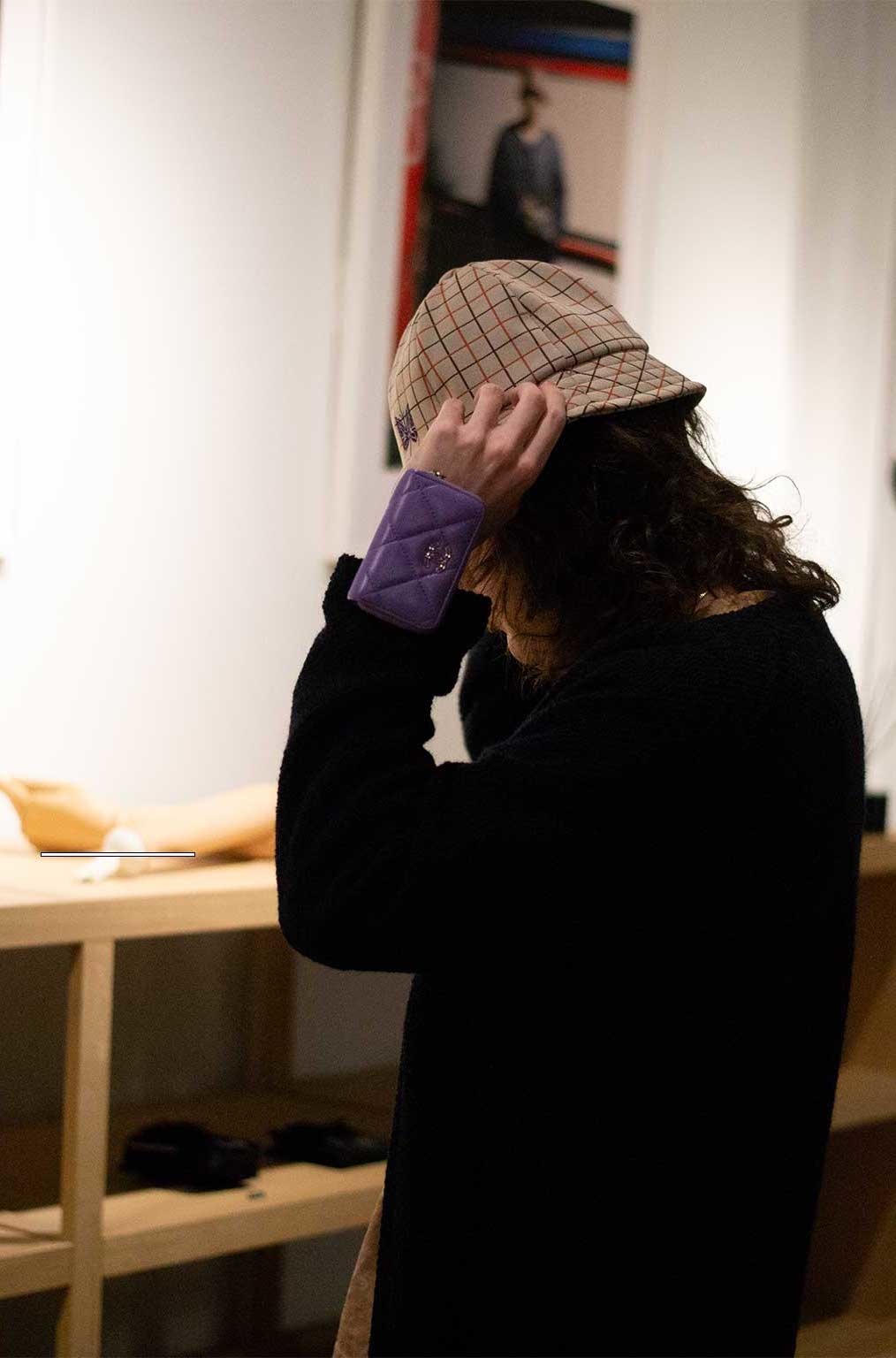 Needles Bermuda Hat
The print on this is so classic, yet the color scheme is so unique. Another playful twist on a classic, and I love my hats.
Click here to view