STAFF PICKS: Sacha
It's time for a new Staff Picks, this time introducing Sacha. Always keeping us on track, Sacha makes more than his fits look put together. He is just as much of a "real local" as a citizen of the world. Something he shares with OALLERY, together with the love for both the old and the new. His wardrobe is the perfect example, matching his cool yet sophisticated persona, it's always equal parts classic and modern. Find out what his current favorites are below!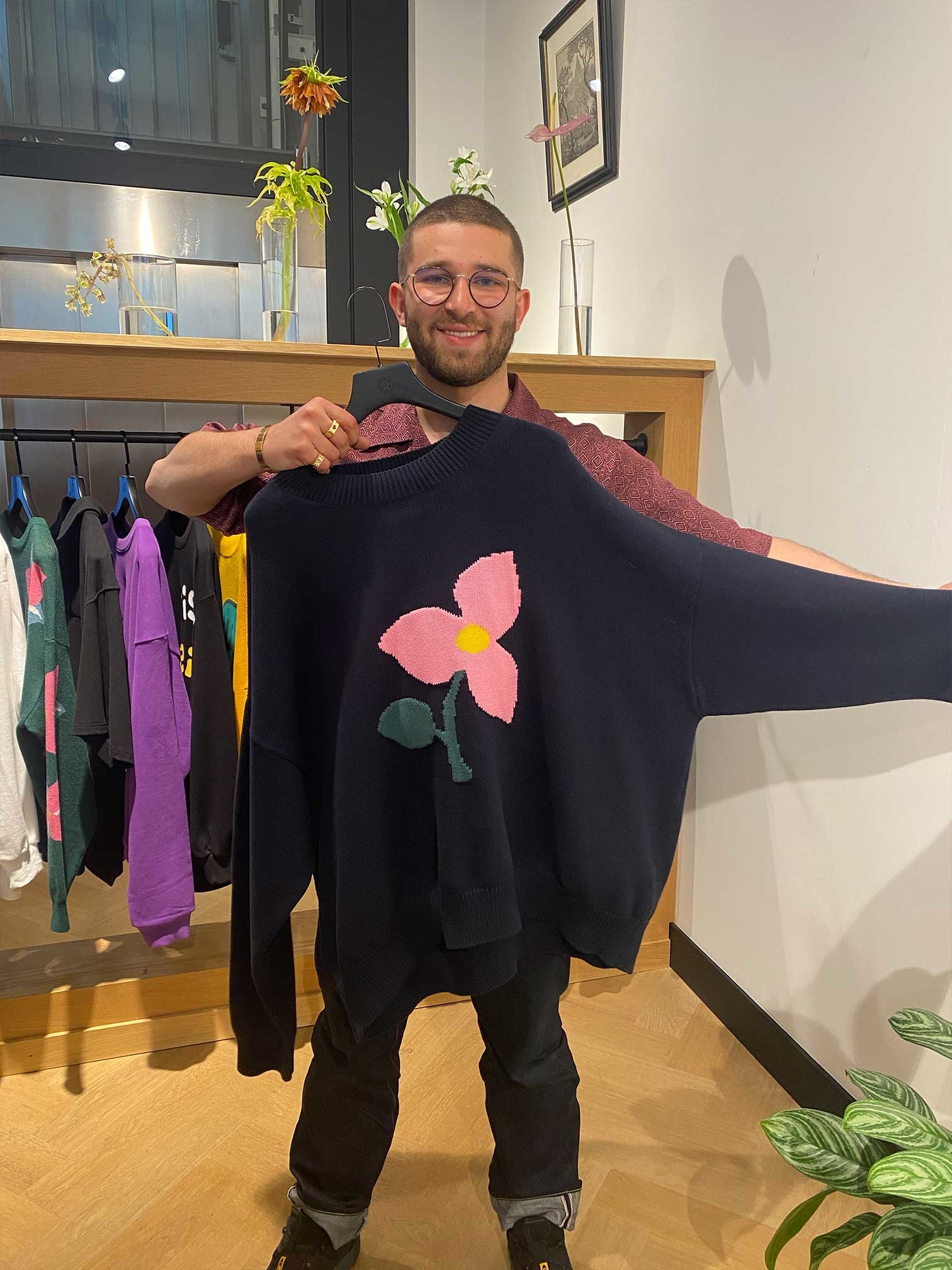 FiSN - Vitality Intarsia Knit 
"I really like the colors and the bold flower in the middle. It's unisex and it's preppy. You could even wear a formal shirt under it and make it dressy… in a cute way."
Click here to view.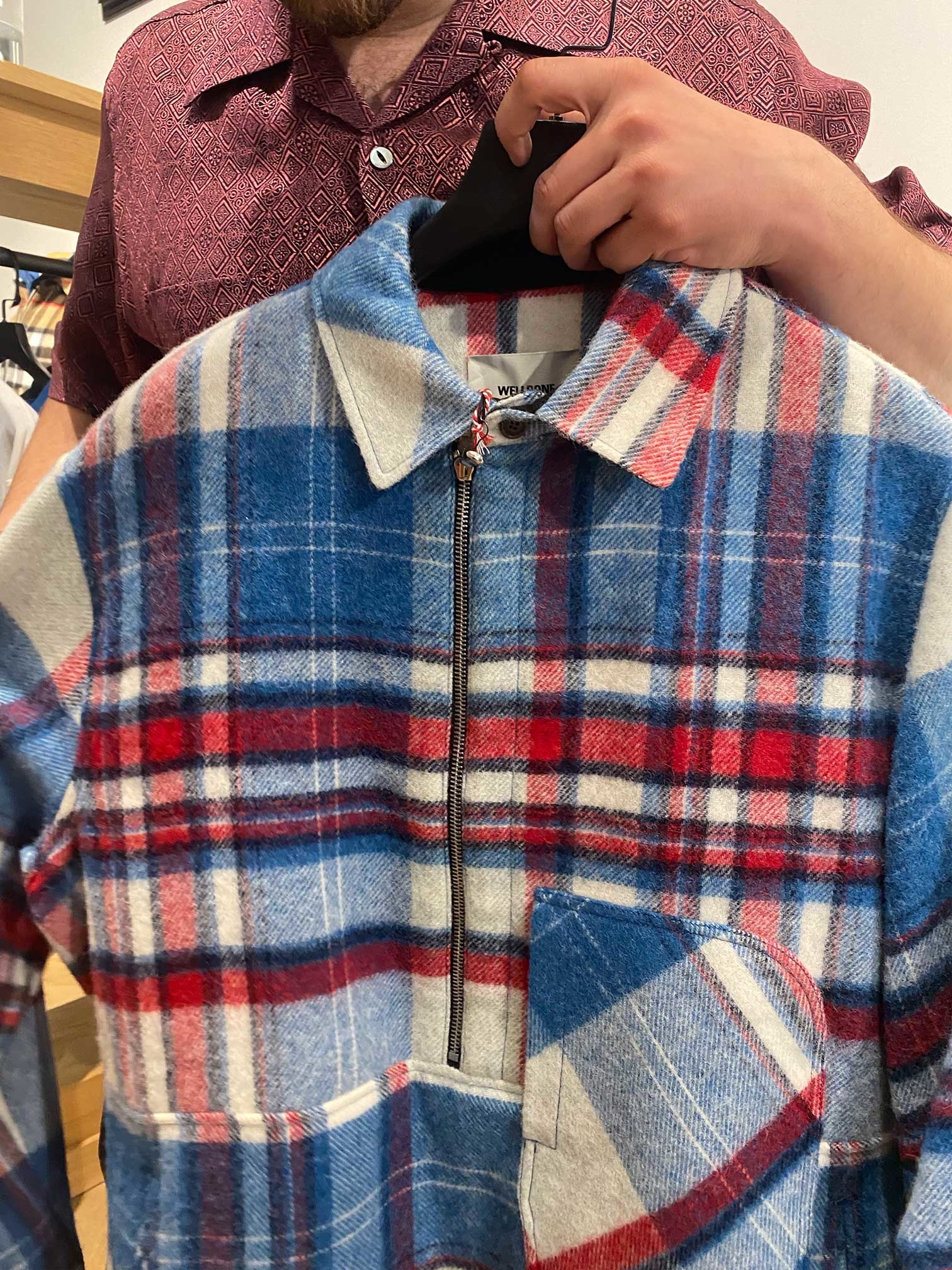 WE11DONE - Check Anorak Wool Shirt 
"First of all, the color combination is dope! It's an easy piece to make a cool outfit with because of the silhouette. I really love it."
Click here to view.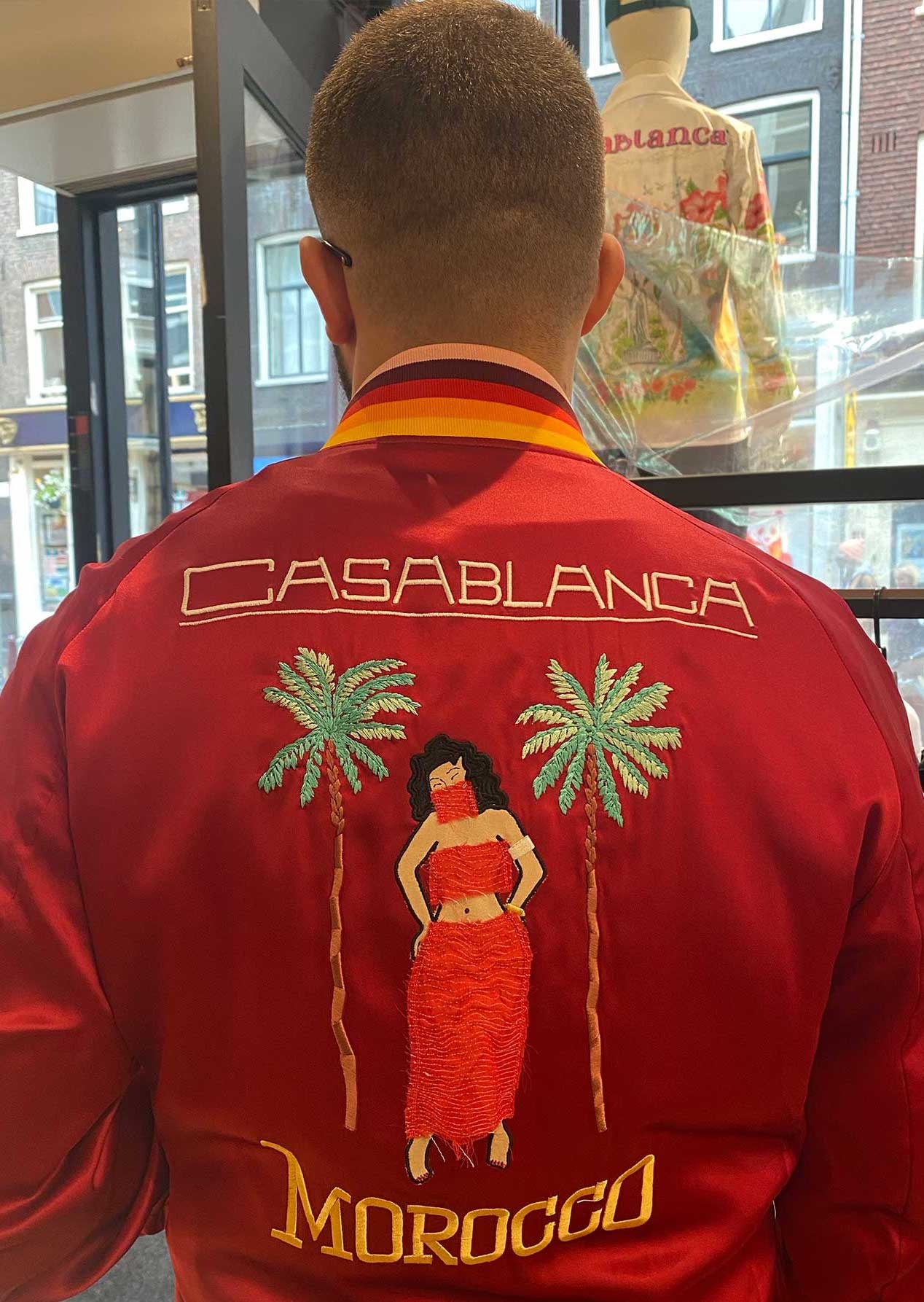 Casablanca - Embroidered Souvenir Jacket
"This is an amazing statement piece that gets me into a summer vibe. The lady with the open skirt is such a cool detail, if you look closely you can even see under her skirt! (*winks*) Every item the brand puts out is so thought-through."
Click here to view.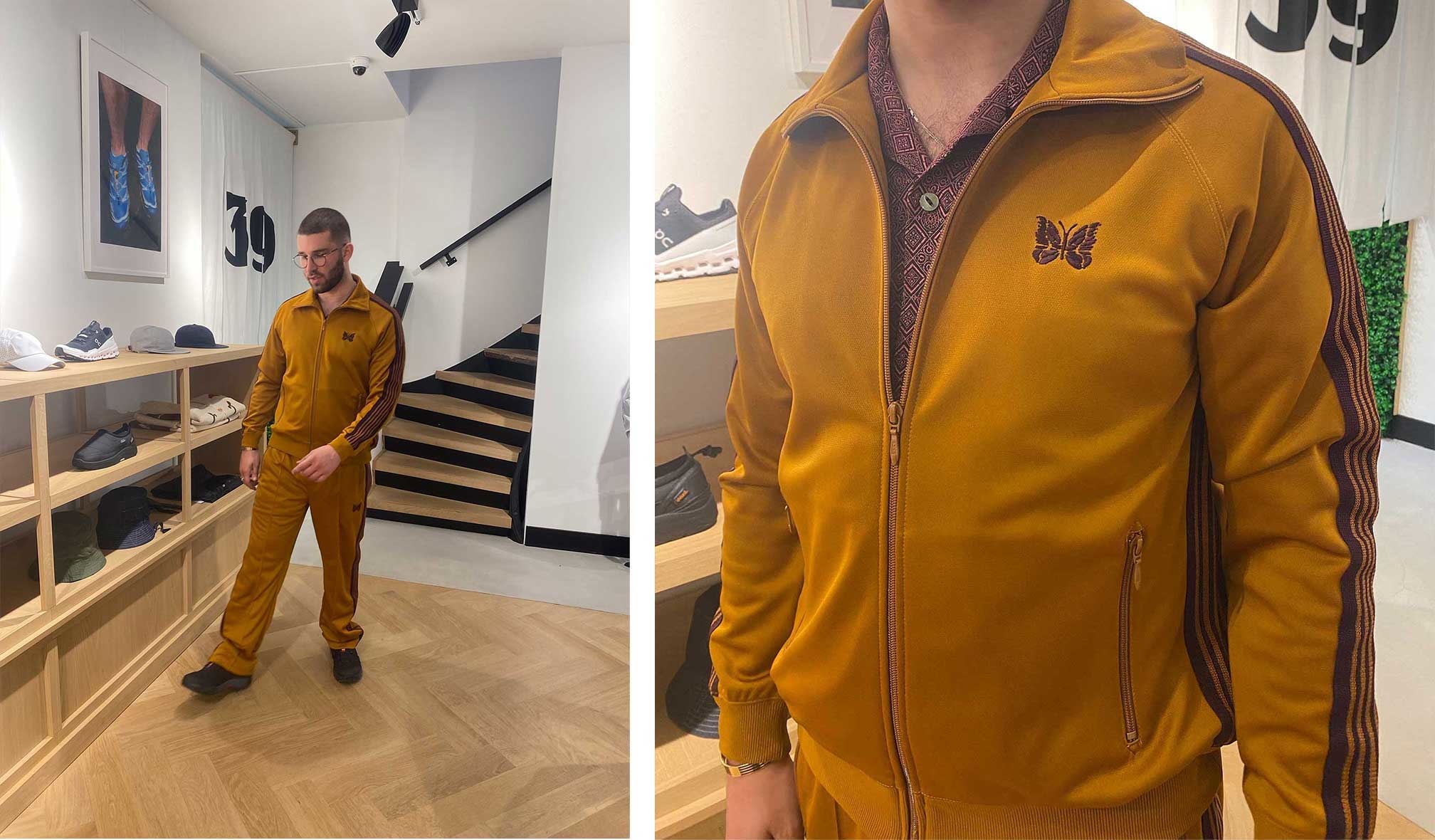 Needles - Track Suit
Best color Needles tracksuit they've put out in a while! Needles tracks are sick because of the folds that are like the ones on dress pants, but they're still sporty. It's perfect for a mix of occasions. 
Click here to view.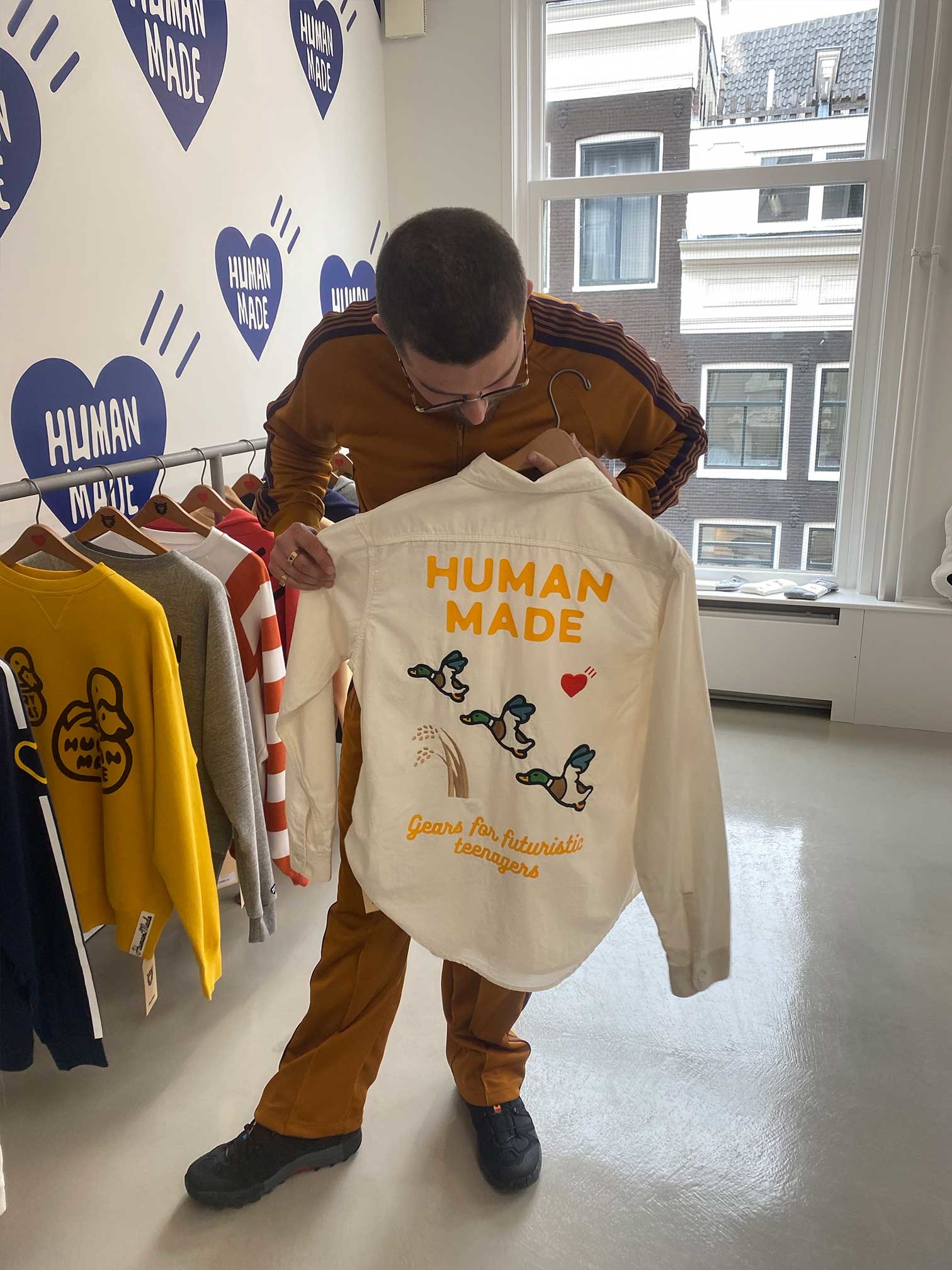 Human Made - Chambray L/S Shirt
"Another statement piece with super nice details such as the heart-shaped button and the mix of embroidery and screen printing. You can immediately tell that it's such great quality. I can see an 80-year-old man wear it just as much as an 18-year-old."
Click to view Human Made shirts.