Bueno wants you outside and connected
Proud of their community, Bueno leads collection after collection with positivity while showcasing the good things that come with Latino DNA. Not only are Latinos amongst the richest on the planet when it comes to biodiversity and landscapes, they are also a part of a lineage of indigenous tribes, who more than protectors of the planet are spiritual guides to Mother Earth. Making one of the most valuable lessons we can take from Latino heritage, is the importance of our connection to nature.
For SS22 Bueno invites everybody to follow their lead, explore the outdoors and to nurture their relationship with nature through a series of playful graphics. Find out the story behind them here!
Click here to shop all Bueno "It Means Good" in store.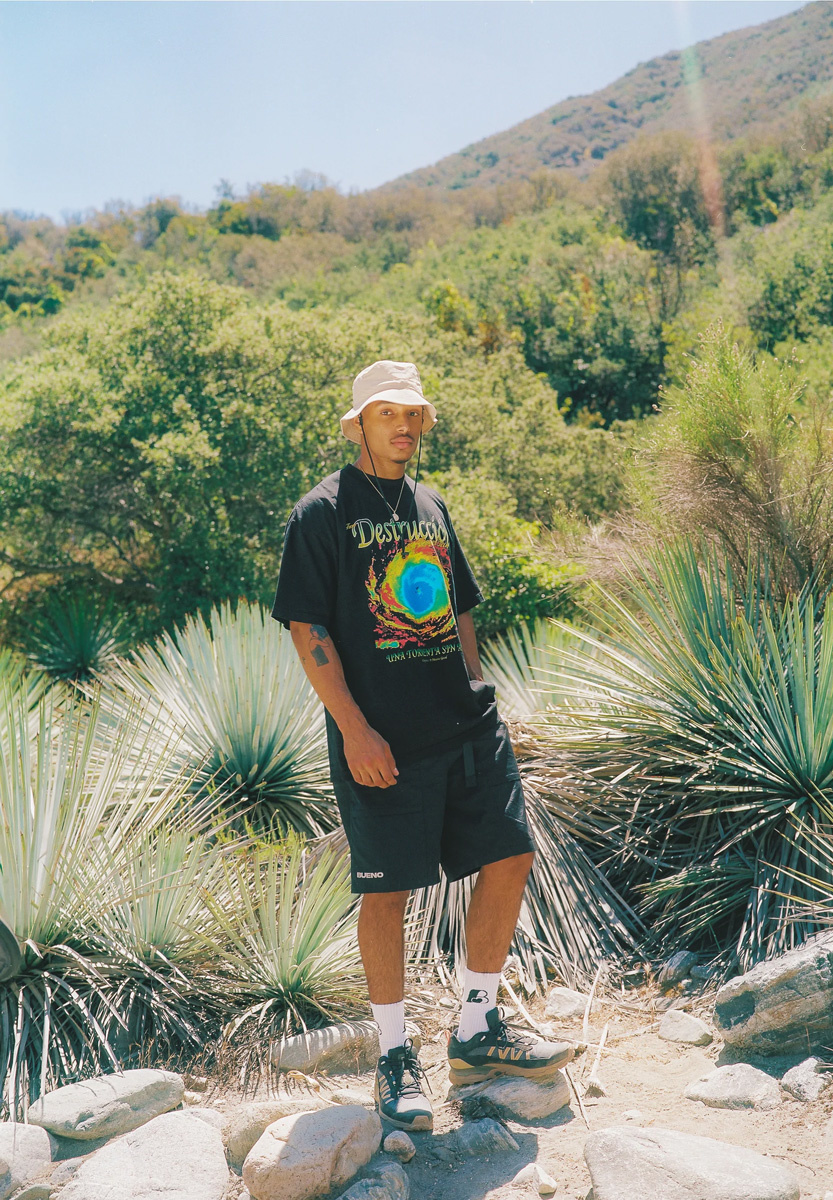 Destruction Tee
"Inspired by two dramatic events that impact Latin people in many ways: Hurricanes and Novelas. We wanted to take two very familiar and mostly dark moments and recreate them in one. Hurricanes are destructive forces that wreak havoc on Caribbean countries, breaking the hearts of many, like novelas. Hurricanes also bring new life and new natural growth through their destructive paths. Although horrific, hurricanes are a critical part of Earth's water cycle, increasing the flow of rivers and streams dragging waste, recharging aquifers, and helping balance heat in the oceans and drag nutrients into the sea. Living through multiple hurricanes is no joke, and not to be taken lightly, but like novelas, they are unpredictable leaving us with heartbreak and anticipation of what's next to come."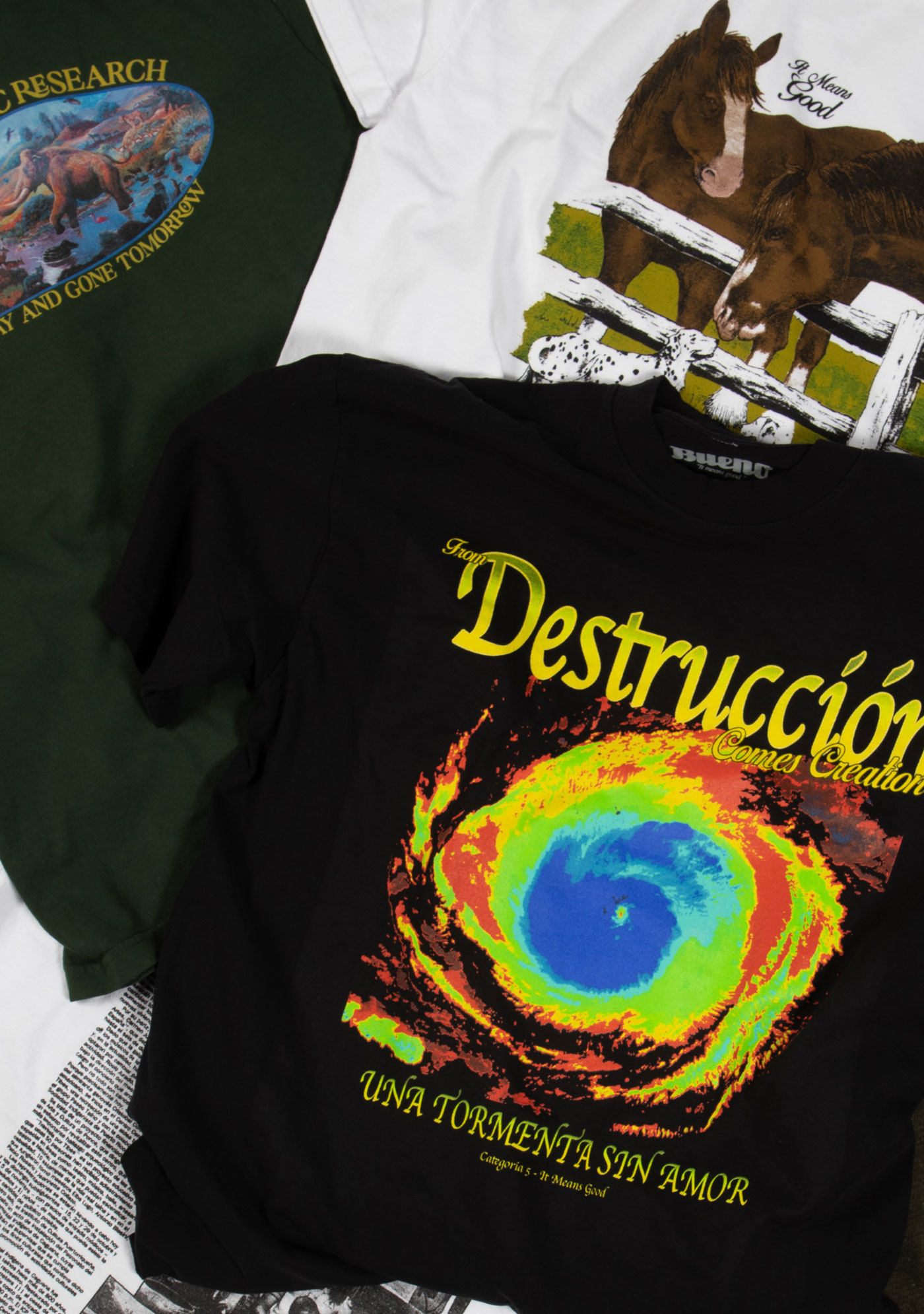 You Changed Tee
"Change is the only constant! As our people have done for years and years, we must evolve and change, sometimes leaving our countries and family members behind for more opportunities. Nevertheless, we are supposed to change, and more often than not, it's beautiful.
"The beauty may be in the butterfly, but the change happens in the cocoon. The caterpillar has to be willing to risk to be something more. It's the struggle to free ourselves that gives us strength to emerge transformed and soar to new heights."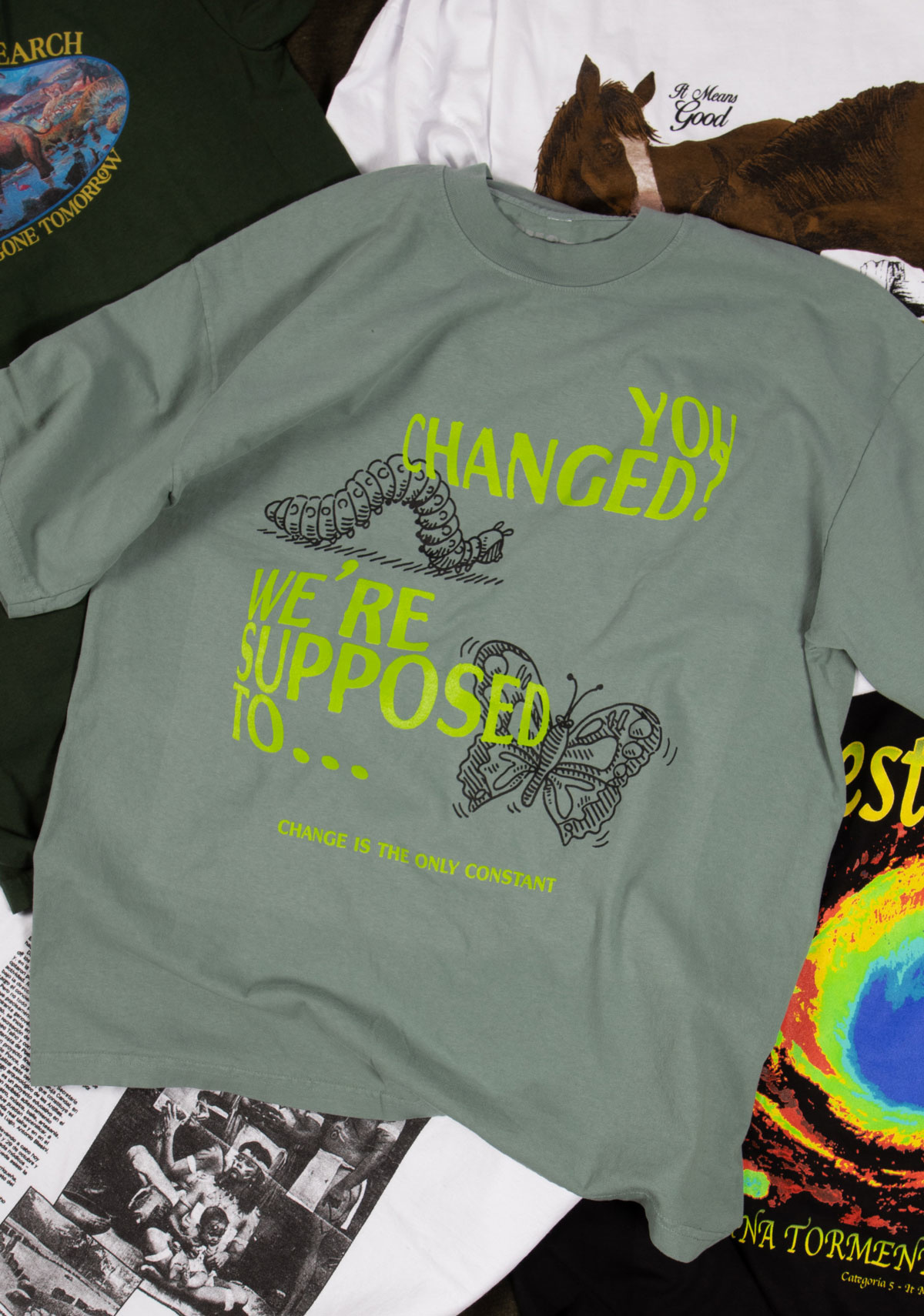 Loyalty Tee
"Latin / Hispanic people have forged bonds with animals and the land since the beginning. Our loyalty to each other and those around us have been developed in who we are. Even down to our owner, who spent time around clydesdale horses and owns a Dalmatian. Horses and dogs coexist peacefully today thanks to centuries of domestication. Still, from an evolutionary point of view, they're predators and prey, so scientists were surprised the two species shared a common language of play. What's more, the study strengthens the idea that play is universal among species. "Un perro no siempre ladra en la puerta principal" - A dog does not always bark at the front gate. Be aware of your surroundings, and forge your bonds through loyalty, not relation."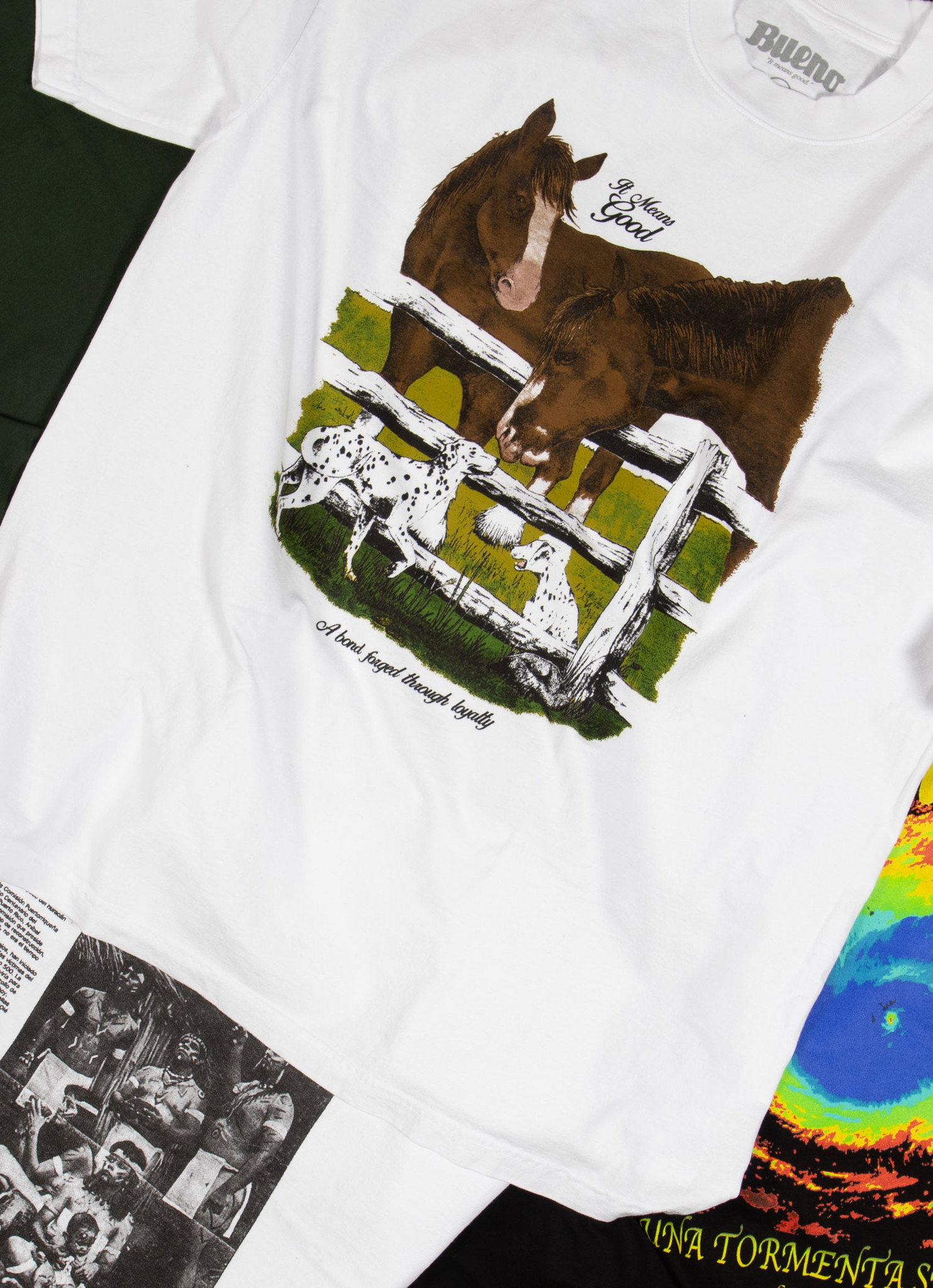 Research Tee
"Inspired by the ever-growing imagination of our owner as a child to discover the living creatures of the past. This image is meant to not only jog your imagination but to reflect on the many amazing plants and animals whose fossils have been found in many Latin and Spanish-speaking countries around the world! Woolly mammoths migrated into Spain through the region known as the Basque Country along the northern border with modern-day France. The saber-toothed cat evolved in North America and seems to have entered South America when a land bridge formed in what is now Panama, around three million years ago. Many megafaunas became extinct after the last ice age. With research, our lands can tell many stories!"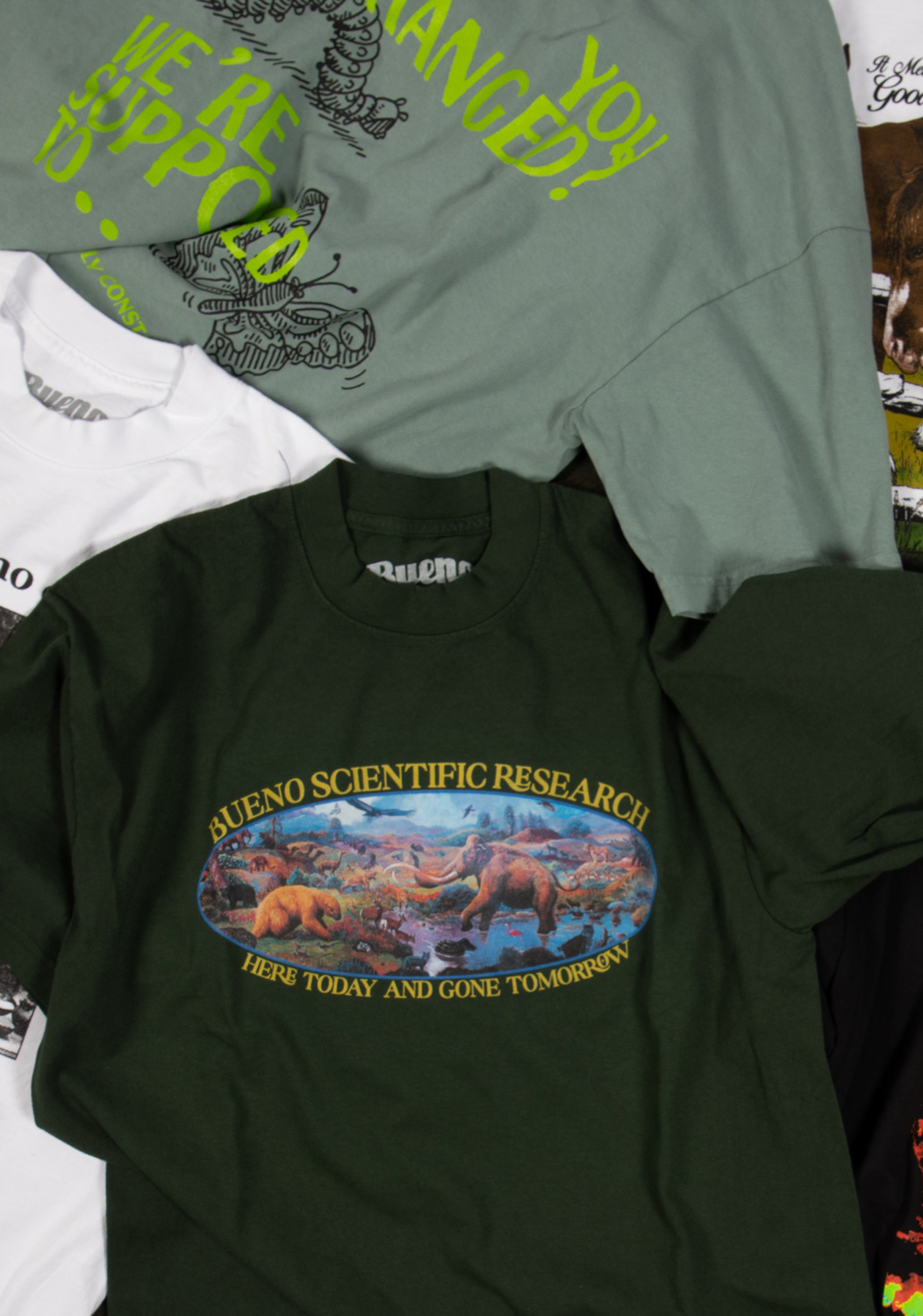 Tibes Tee
"The Tibes Indigenous Ceremonial Center is one of the largest and most significant indigenous sites in the Caribbean islands and is the largest ceremonial site in Puerto Rico. The discovery provides an insight into how the indigenous tribes of the Igneri and Taínos lived and played during and before the arrival of Christopher Columbus to the New World. Based on the orientation of the ceremonial plazas, this is also believed to be the oldest astronomical observatory. This is an article issued in homage to this historical site."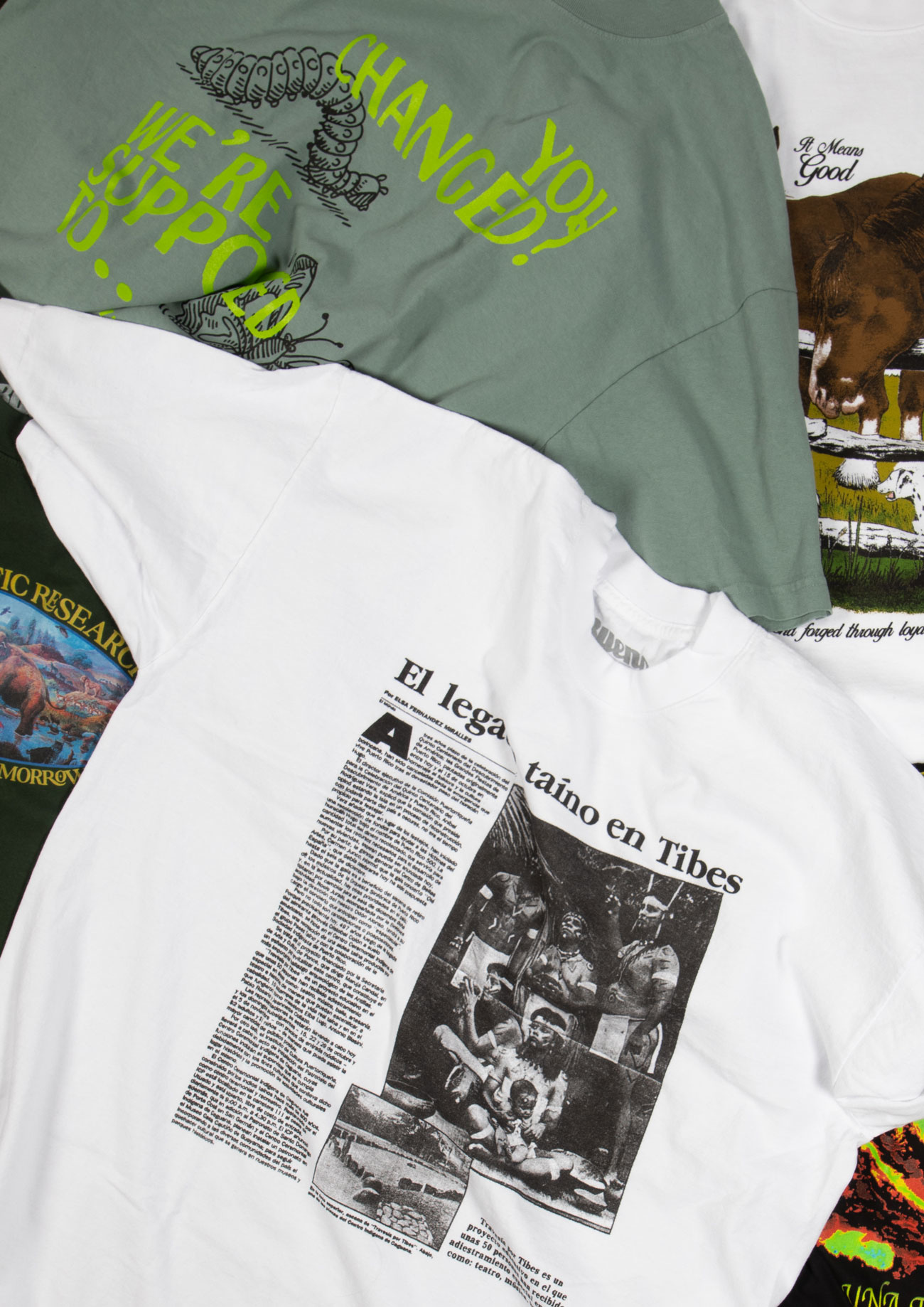 (Outdoors Images and t-shirt descriptions by Bueno "It Means Good")