We speak to Pete Hellyer about denim, sustainability and the creation of his new line
Take out a pen and paper, this interview is filled with notes worth taking. We've been making it a goal to include more sustainable brands in our rotation and non denim hits all the marks. Founder Pete explains why every detail makes a difference, what years of working in the industry thought him and why his product is beyond fashion and here to last.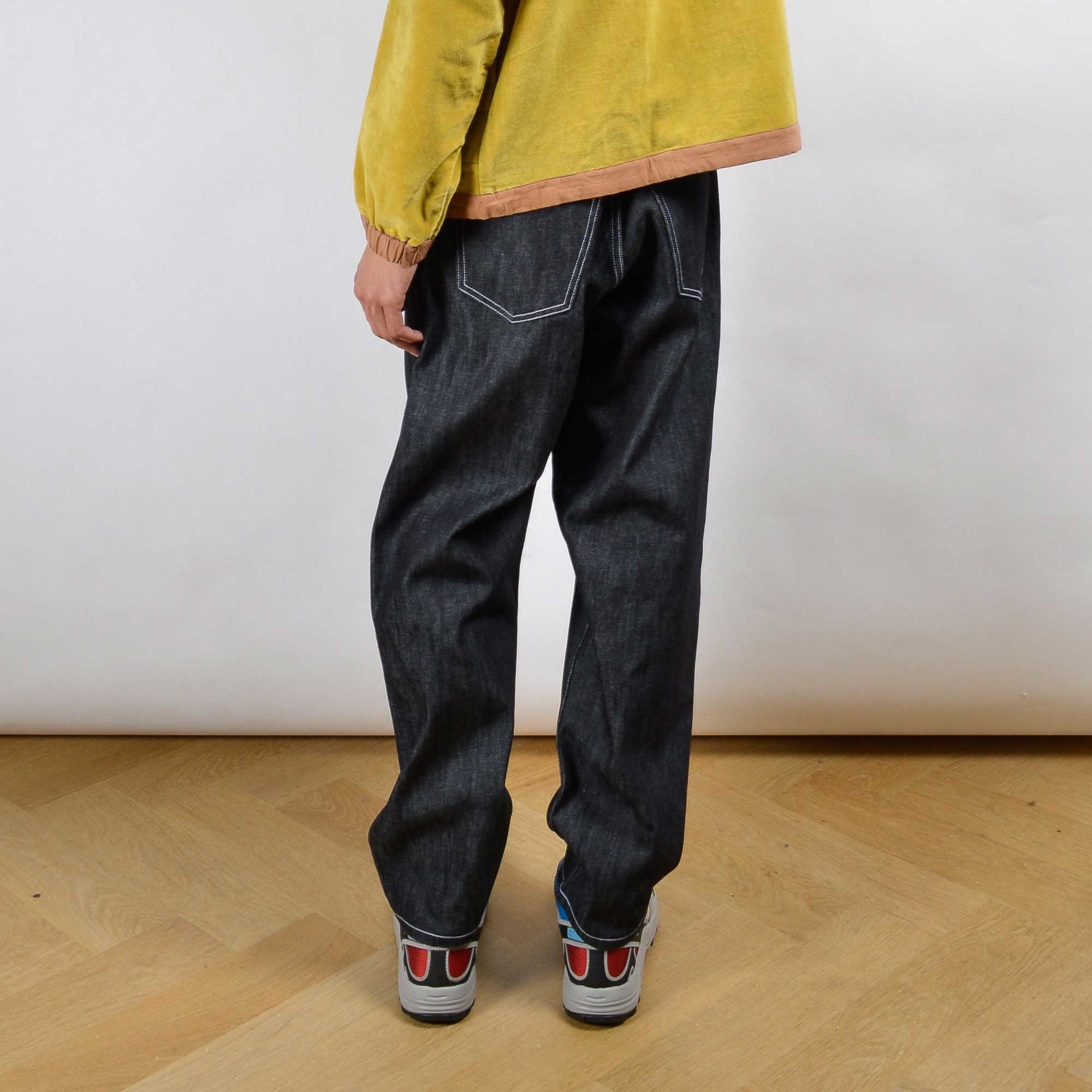 You have quite an impressive resume that includes SSENSE and Totokaelo. What are some of the biggest lessons you've learned being in the industry for over 15 years?
Know your strengths and your weaknesses.
What inspired you to create non denim?

I started non during the first lockdown in London back in March 2020. I was a freelance creative director and my projects were suddenly cancelled or postponed. My first thought was 'how can I use this time for the better?'
Why did you choose denim?

Denim has lots of environmental issues and is the most worn item in the world — six billion pairs a year are made. I felt like a conscious denim brand, doing things better, could help make a real difference. I also live in jeans and a white tee, so it was a natural easy choice.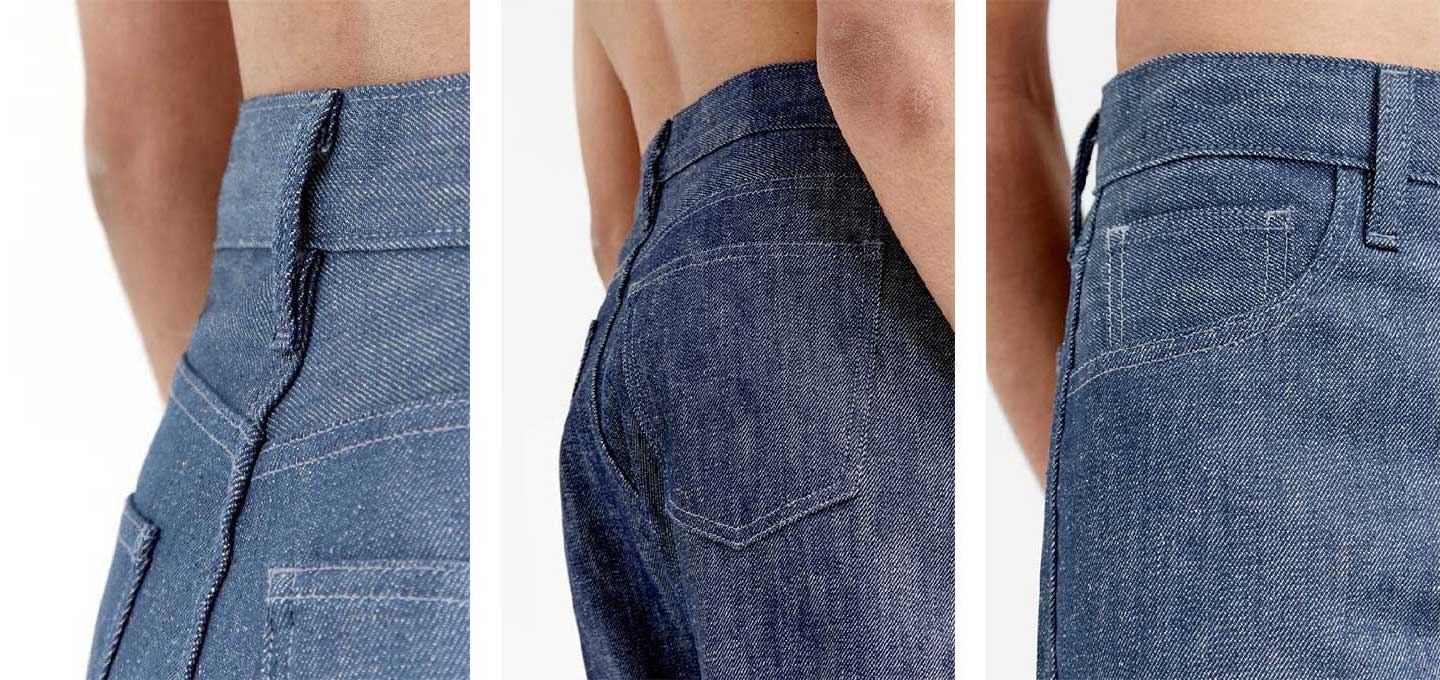 Why do people geek out over selvedge?

Selvedge denim actually adapts to the wearer, fading and distressing around them, which over time makes each item deeply personal.
The fashion industry is notorious for the harm it causes to the environment. What do you believe is our responsibility as fashion professionals and how can we get more people to care?

Brands need to become more responsible from start to finish — sourcing through production but also once the customer owns the piece. We have added a digital ID to all our goods which the customer can scan for care and wash instructions (to extend the life) whilst recyclers can access material information to help reuse or recycling.

 
People seem to be more and more mindful of what they're putting into their body when it comes to food and skincare, but not clothing. The skin is our biggest organ and absorbs many of the harmful chemicals used to produce garments. The dye used in denim, for example, can be very toxic. 
We ensured all our elements meet the highest safety standards with our denim itself certified STANDARD 100 by OEKO-TEX 100 — meaning it has been tested for harmful substances and is harmless to human health.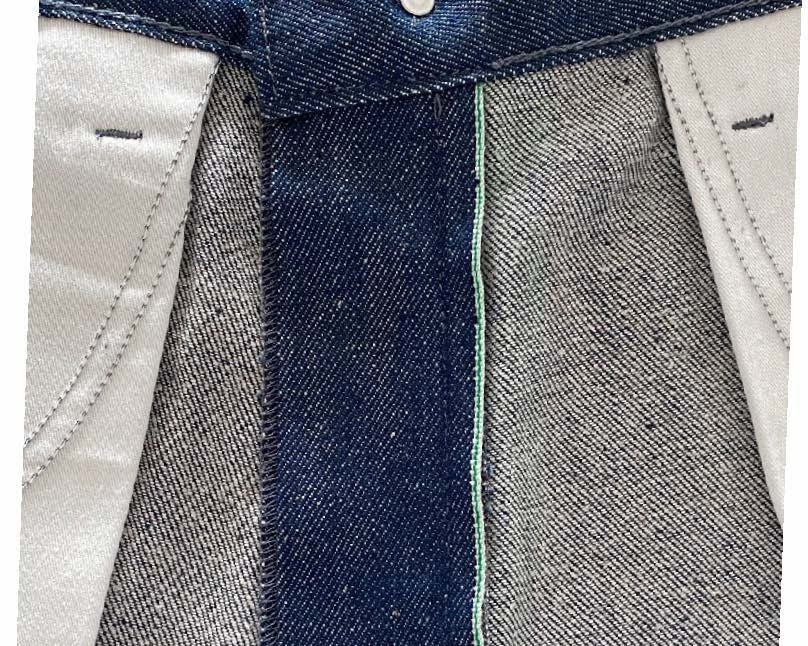 What materials are recycled to create the denim and to dye it after? Take us through the process.

Our exclusive selvedge denim is 50/50 recycled and certified organic cotton. Our recycled cotton is reclaimed from the mill process which helps to make our fabric production zero waste. During the cut/sew process our offcuts are also recycled into new yarn to minimize our waste. Our zippers and thread are made from recycled plastic bottles, diverted from landfill and ocean waste, and are fully recyclable
When it comes to breaking down a garment after its lifecycle, finishings are often the biggest obstacle. What's the strategy?

Ensuring our goods could easily be broken down was probably the biggest challenge. Our denim material is 100% which is easy to recycle — unlike blends or material with synthetic elements like elastane.We spent several months testing screw-back buttons, which are easy to remove unlike a normal tack button, but unfortunately they would get loose. Ultimately we decided to use regular tack buttons (with an eco finish from recycled materials) that would be more durable. Removing synthetic material i.e. plastic is a priority; our thread and zipper tape are currently made from recycled polyester and we are exploring bioplastics as an alternative. We also partnered with EON to 'digital id' our goods to help aide next-generation recyclers with automation – currently garment sorting is often manual which stops it scaling.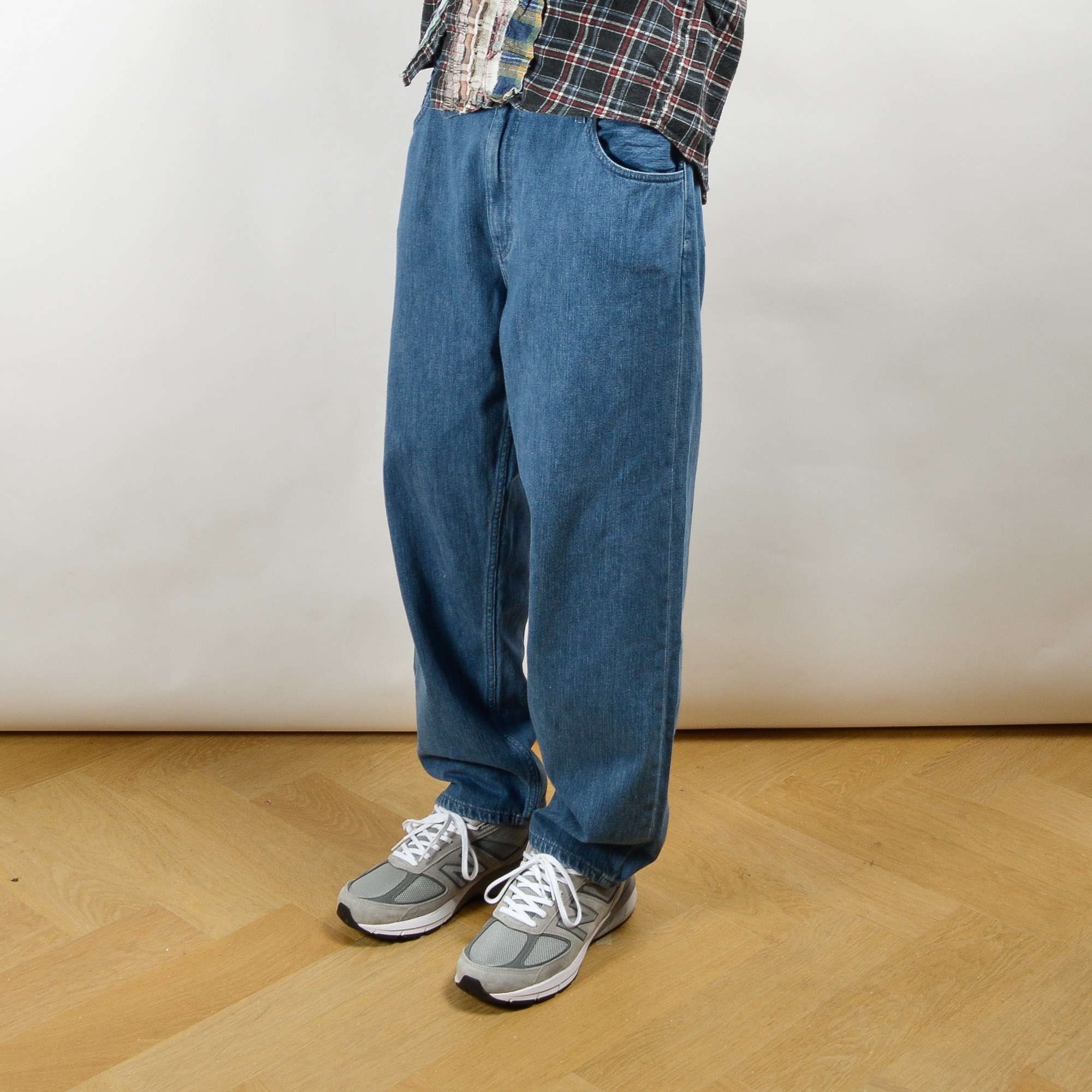 Buying more sustainably is great but only solves a small part of the problem if it is still being consumed and replaced at a fast pace. How are you designing to last and inspiring to keep a lifetime?
 
We took decisions to ensure durability which meant using arguably less sustainable materials. Recycling cotton shortens the fiber length which reduces its strength and makes it feel coarser. For that reason, we went with the 50/50 blend with organic cotton. The collection is more clothing than fashion; pieces with a timeless quality that won't drop out of style meaning they can be worn for years to come.
Non has a circular approach to design, meaning its meant to have multiple use cycles rather than a beginning, middle and end. What's the next life of the pieces after they've been loved?

We are exploring how we can incorporate old denim into our production processes.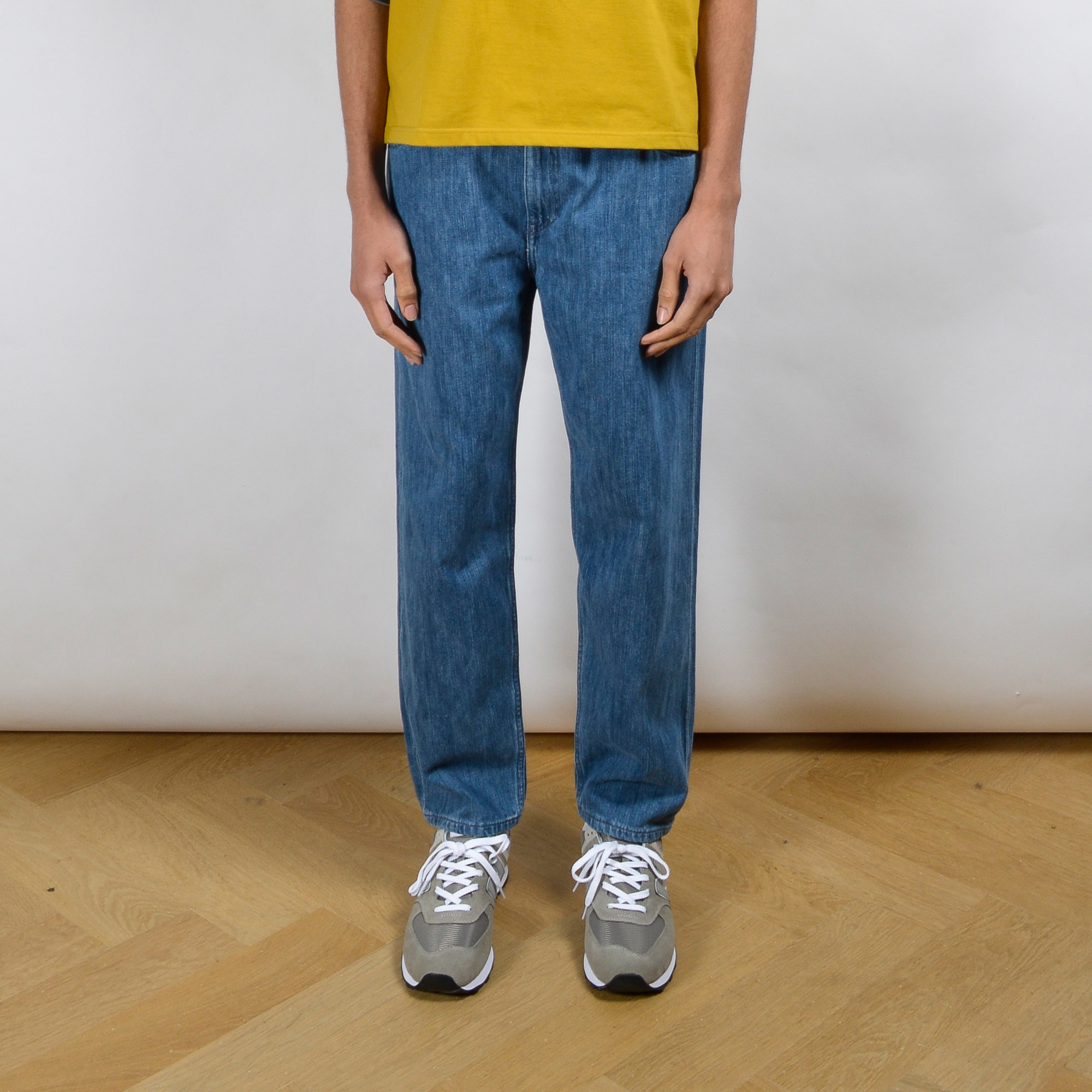 Why did you choose to manufacture in Turkey?

ISKO was my preferred mill from day one; they're a real leader in responsible denim production. I wanted to then keep production local to minimise transport and our carbon footprint so started looking for production partners also in Turkey. I discovered Dinateks who have been creating premium denim since 1990 with excellent environmental and welfare standards — they have been a great partner to develop the collection with. ISKO was the first denim mill in the world to become bluesign® SYSTEM partner, ensuring environmentally friendly and safe production methods, eliminating harmful substances from the beginning. They also have strong employment practices, ensuring all workers are paid a living wage and are represented properly by trade unions. ISKO are also certified STeP by OEKOTEX® and a member of the Sustainable Apparel Coalition and Textile Exchange.
 
You've mentioned the goal is to keep improving on making the product more sustainable while hunting for new approaches. Are there any exciting techniques or materials you're looking at?

We are exploring bioplastics for both the denim goods and future collaborations — eliminating synthetic materials whilst ensuring durability is our next goal.


What's your advice for any reader wanting to start their own brand?

Don't doubt yourself. If you believe in the vision and product then others will too.