SOUTH2 WEST8's collaboration with artist Ben Miller
We're introducing a few new brands this season, including Nepenthes' SOUTH2 WEST8. Their debut collection in-store counts with a piece in collaboration with artist Ben Miller, who is using the partnership as a means to raise awareness for river conservation. With half the proceeds going to the cause, he couldn't have found a better ally than the brand all about fishing gear. A match made in heaven!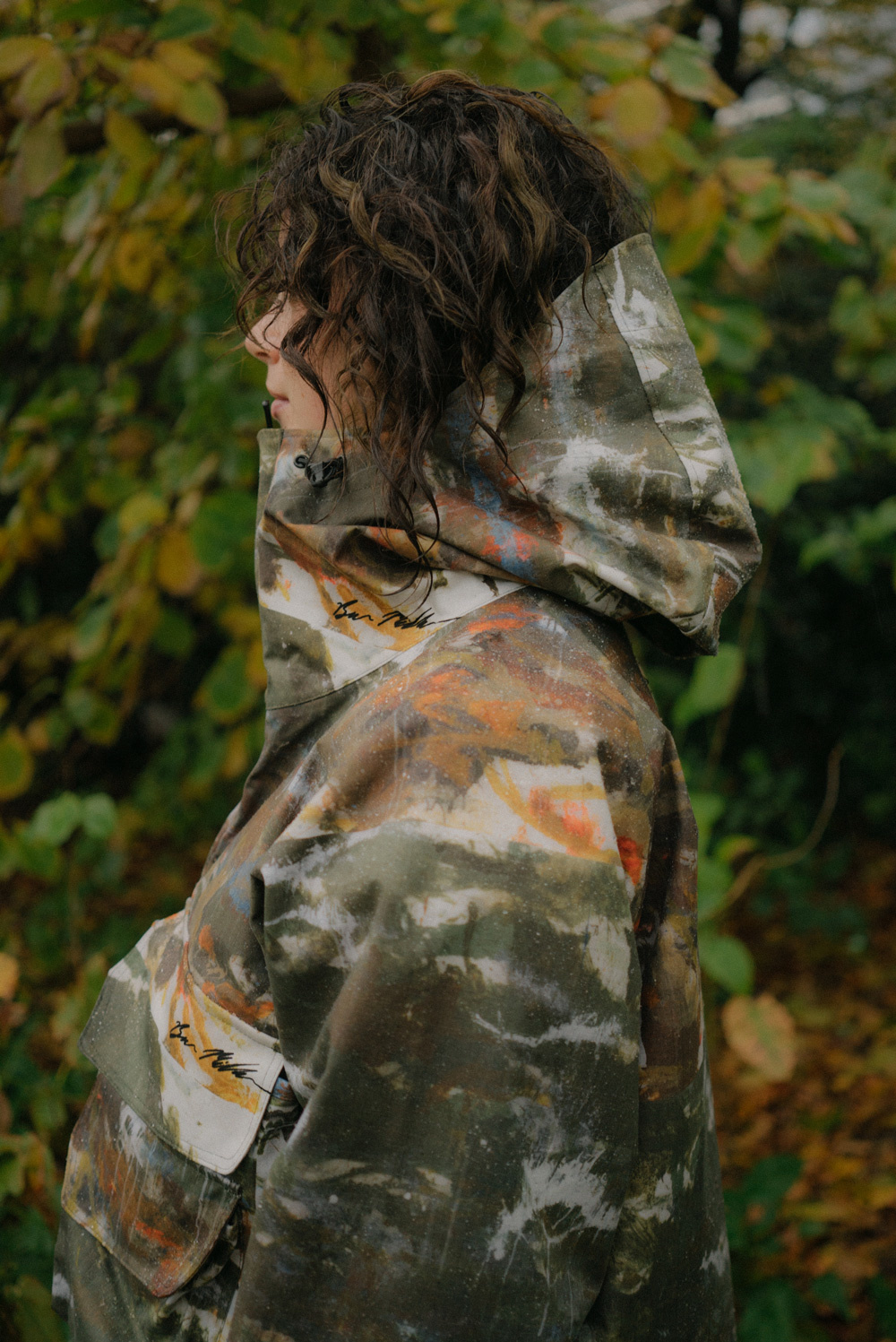 SOUTH2 WEST8 first emerged as an independent retailer and takes its name after its address in Sapporo, Japan. One year into business, Kaname Nagaoka evolved the company into a brand and first collection with a perfectly simple but unique theme: the traditional Japanese fly-fishing method Tenkara. Equally suitable for fishing or to be worn out into the city, SOUTH2 WEST8 takes on the popular theme of "fashion and function" with a technical angle, offbeat patterns, and unique details characteristic to the concept.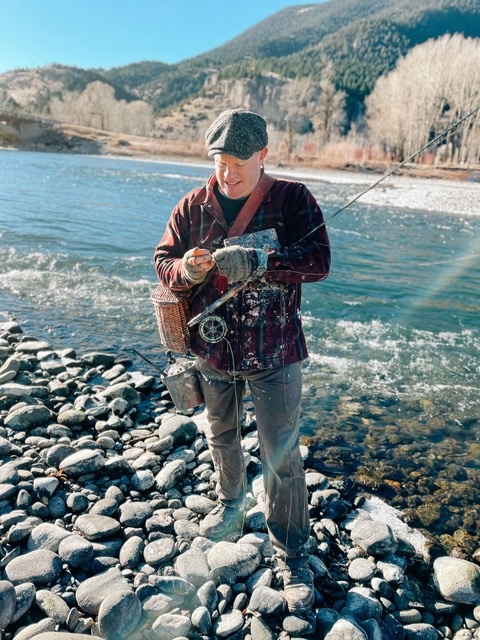 Pouring the same love for the outdoors into a different medium, artist Ben Miller dedicates his life's work to the beauty of nature while at the same time advocating for its preservation. Born in a small mountain town in Washington, Miller left his job as a teacher and moved to Montana to pursue his passion full-time. He follows the water to mimic riverscapes using the unique "fly-cast painting" method he envisioned.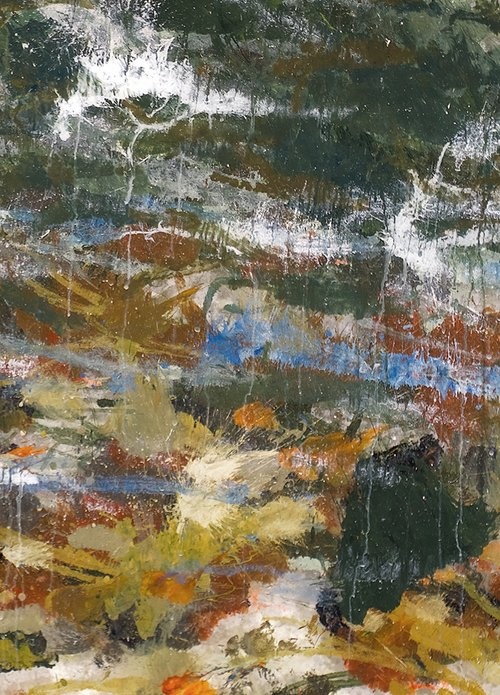 Miller places his easel carrying a polycarbonate canvas next to the river and proceeds to cast a fly-cast with a paint-loaded brush towards it from up to twenty feet away. The brushes, each with their own name, are constructed to form different shapes that upon hitting the surface produce patterns that resemble the complexities of the river. Between mixing his paint at different times of the day to capture the livelihood of the landscape and patiently casting each stroke after the other, a painting can take up to an entire day to make.
(Artwork and images by SOUTH2 WEST8 and Ben Miller)