Zita's Staff Picks
The best thing about this segment is that it is the perfect opportunity to showcase the diversity of our team both when it comes to style and personality; yet, we notcied a little something was missing... more female perspective! That's why today we're introducing Zita. You'll find her working her magic behind the scenes on all things visuals and jugeling a laundry list of tasks with her fashion studies. Pretty impressive. Zita is new at OALLERY, so to be honest, we're still getting to know her too. And its been fun, because she keeps suprising us with interesting new facts about her. From growing up in Berlin to studying Chinese, Zita seems to have many tricks up her sleeve. Is one passing the "Staff Picks" test of them? Let's find out what her current favorites are! (No pressure...)
FLATLIST - Bricktop
"I fell in love with the FLATLIST sunglasses the minute I first put my eyes on them. They're perfect for citylife and I love that the style is a little different, but simutaniously chic. They make every outfit look cooler!"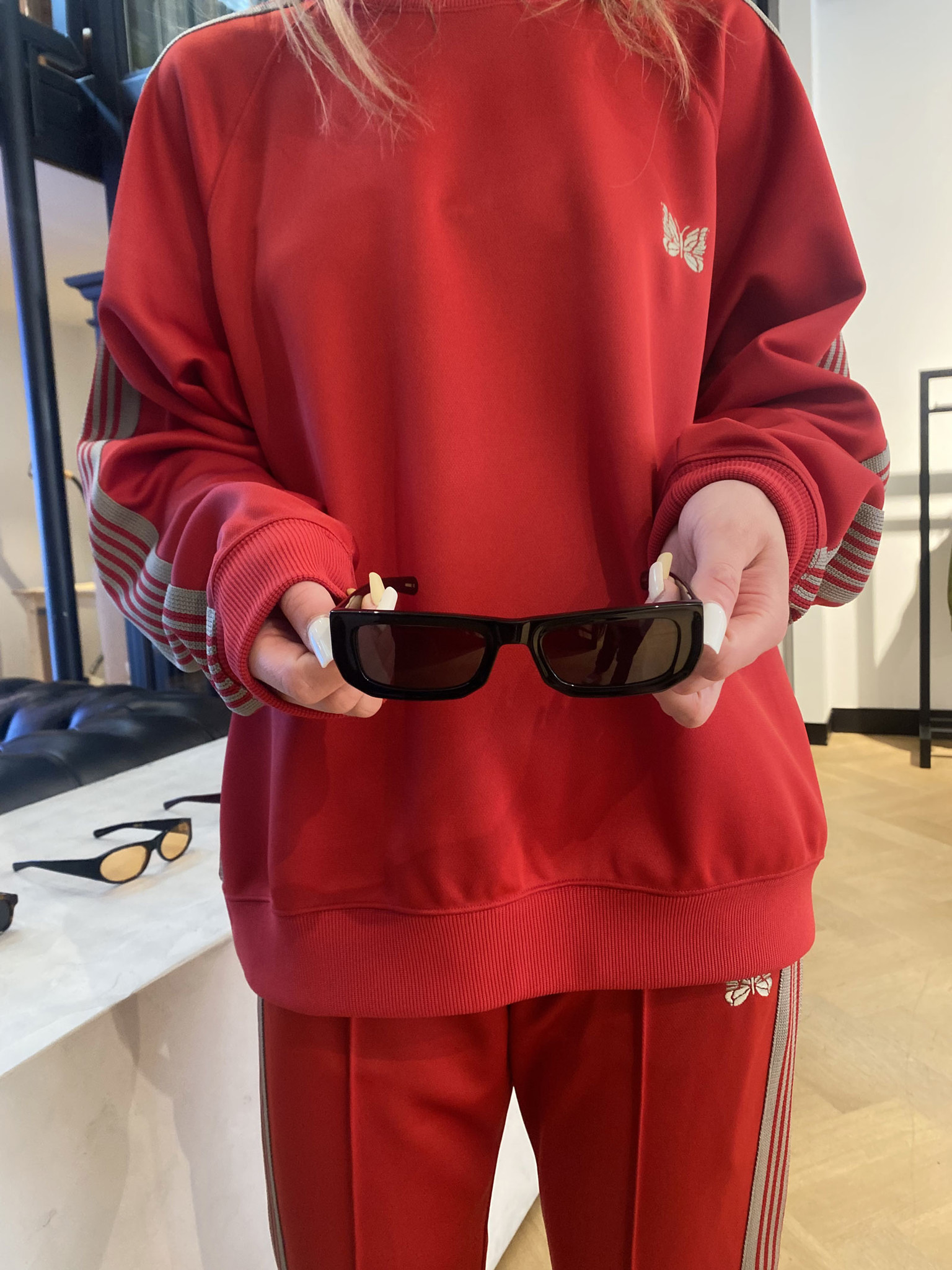 Click here to shop
Casablanca - Memphis Club Icon Screen Printed T-Shirt
"This Casablanca shirt gives me a feeling of summer and beach. It's a high quality tee and I love the combination of the minty colour and the rose coloured elements. I would pick a bigger size and weer it really oversized, almost like a dress. Perfect for summer!"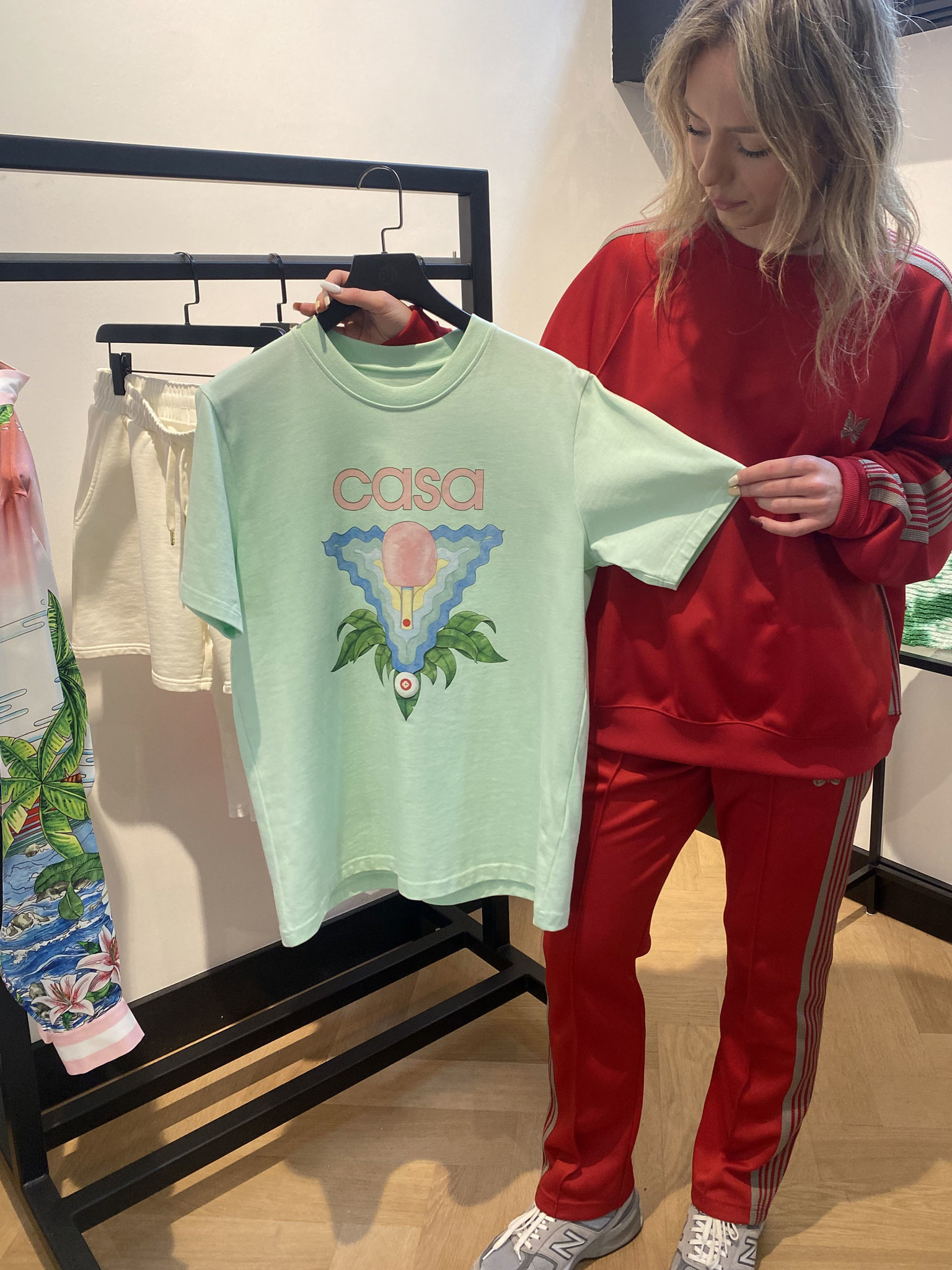 Click here to shop
Needles - Track Crewneck Shirt
"The Needles tracksuit is my fav piece in the store at the moment. I love tracksuits, because they are so easy and effortless. You put it on, and immediately have a whole outfit to feel comfy in the whole day. The needles suit also has their special butterfly embroidery and I really love how the verlour material in combination with the 'strong' red colour makes it chic again."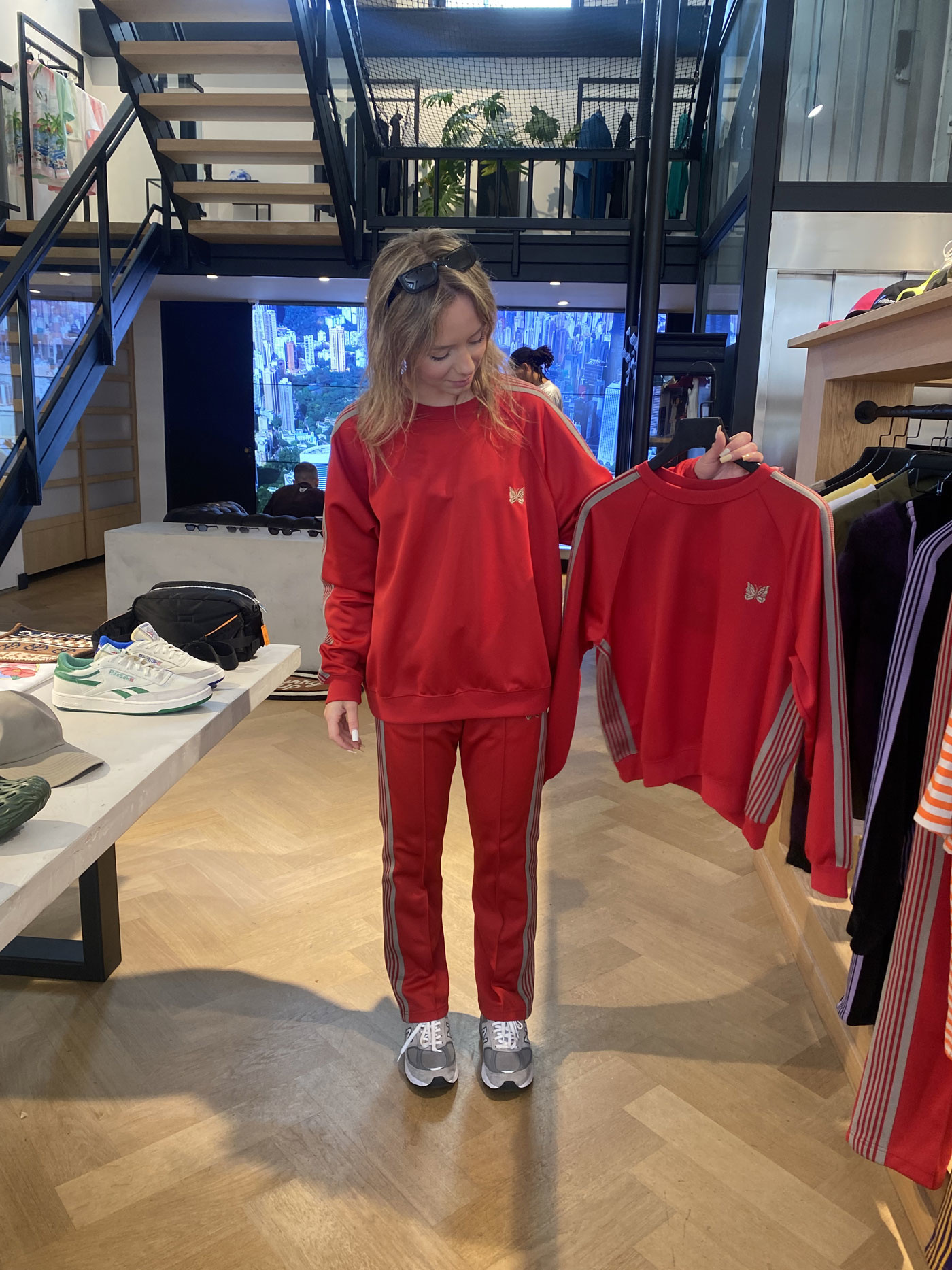 Click here to shop
Human Made - Multicolour Tote Bag Small
"I'm a small-bag Person, therefore I love the small version of the Human Made bag. Even though it's colourful, the colours match really easily with every outfit and it also fits much more than you expect. Perfect for the city "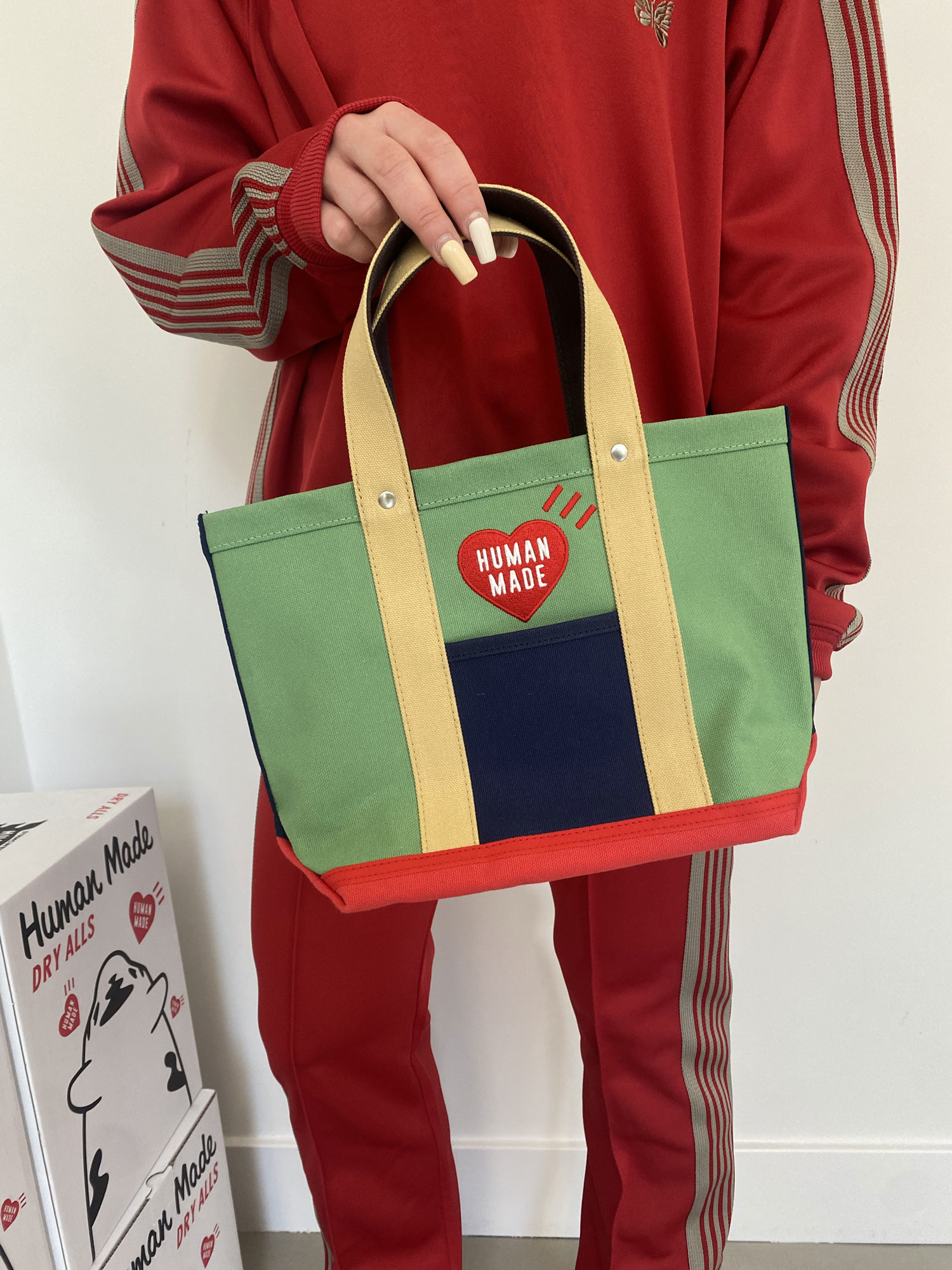 Click here to shop
WE11DONE - Graphic Mix Logo Sweater
"The WE11DONE sweater is a one of a kind piece. The quality is really something else. Really thick, but soft and it really feels like a big blanket. It's the perfect cozy sweater in a fun colour! "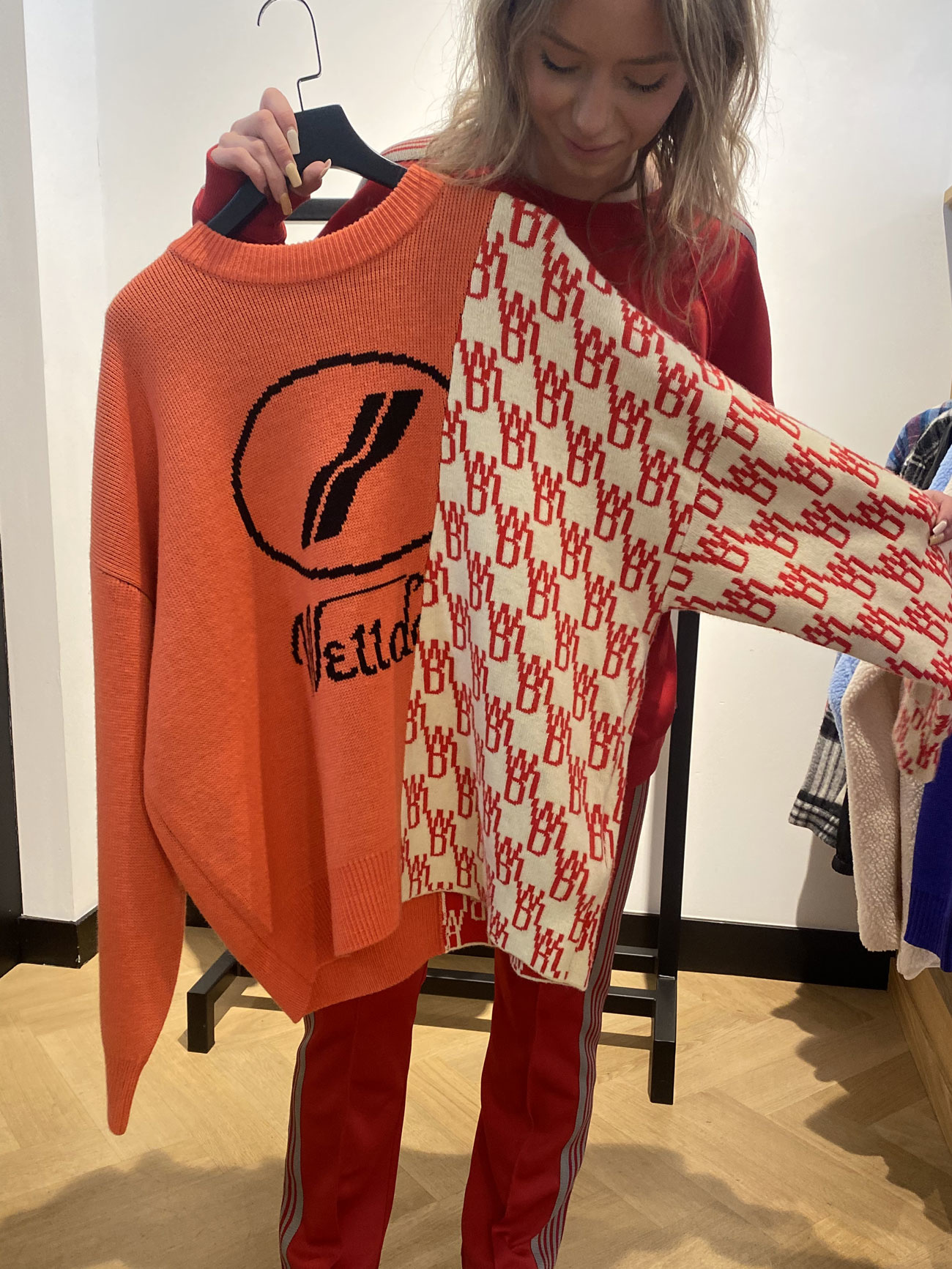 Click here to shop